"Very unusual circumstances surrounding an Amish marriage."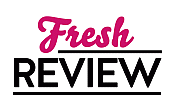 Reviewed by Viki Ferrell
Posted June 1, 2013

Caleb Zook prays for God to send him a friend. He's been in Cashton, Wisconsin, for almost a year now, but hasn't really made any friends. He gets so much more than he prays for. Julia Beechy has been caring for her aging and unhealthy mother since her father passed away six months ago. She's spent the last several years of her life caring for both her parents. She doesn't get out much, and at age 37, marriage has passed her by. Will her dream of opening a café in her home pass her by as well? When she shares her dream with her mother, Julia learns that upon her mother's death, her life has already been decided. She will go back to Pennsylvania to live, and the house will be sold. Julia can't believe her ears. Her local bishop tells her the only thing she can do is get married in order to keep the house and hold onto her dreams. Within six weeks, she and Caleb stand in her front yard exchanging wedding vows. Will this arrangement work out? Can Julia trust Caleb to keep his promises? Will love ever be a part of their relationship?
I chose to read and review A WEDDING FOR JULIA solely on the author's name. I have come to love the Amish stories written by Vannetta Chapman. What a delight to discover it was a sequel in her Pebble Creek series! It's always great to visit old friends and catch up on what is happening in their lives. This is an engaging and delightful story about Amish life along the banks of Pebble Creek. With Caleb and Julia marrying so early in the story, you might think the plot is somewhat predictable. That is not the case at all. There are several stories within this story that all have conflicts of their own to be resolved. A WEDDING FOR JULIA is a story about having questions in your mind and fear in your heart, but also about love, acceptance and hope. It draws you to appreciate your family and the things you have, and to rely on God to see you through the tough times. Do not miss A WEDDING FOR JULIA or the other books in this series.
SUMMARY
Julia Beechy is so stunned, she can hardly breathe. Her mother's announcement that she must either marry or move from the family home upon her mother's imminent death catches Julia by surprise. How can she leave the only home she has ever known? What about her dream of opening her own Plain café?
When Caleb Zook offers support, comfort, and a solution, Julia is afraid to accept it. Can she marry someone she barely knows? Is it the right thing to do? Is this God's plan for her future?
Caleb thought his time for marrying was long past, but he feels a stirring in his heart he cannot shake for this beautiful, forlorn woman. Amid the circumstances of this life-altering decision, the people of Pebble Creek weather the worst storm to hit Wisconsin in the last hundred years. Where will Julia and Caleb be on the other side of it?
---
What do you think about this review?
Comments
No comments posted.

Registered users may leave comments.
Log in or register now!