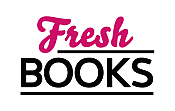 Spring flowers, great May books to enjoy!
"Family secrets, mysterious amulets and an always shirtless neighbor."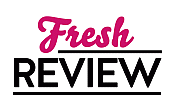 Reviewed by Louise Evans
Posted May 9, 2013

A WITCH'S HANDBOOK OF KISSES AND CURSES BY MOLLY HARPER is a fun, sexy, fast paced story about fulfilling a dying grandmother's last request. The adventure and people that Nola meets along the way is what makes this story so wonderful. Nola Leary has lived in Kilcairy, Ireland since she was a teenager. After the death of her father a Boston doctor, and an absent mother, who only seemed to pop in when she needed money. She was sent to live with her Nana Fee, (her mother's mother), and numerous aunts, uncles and cousins, all who live a quite life running the local clinic and who are a family of witches. Nola's day to day life was normal and predictable until Nana Fee passed away. On Nana's death bed she shows Nola sketches of four amulets, along with a journal that explains these items. She makes Nola promise that she will travel to Half-Moon Hollow, Kentucky USA to retrieve them to save the family's magic and keep the Kerrigan family from stealing their magic.
After ignoring her Nana's wishes and being haunted by her she makes the long trip from Ireland to Half-Moon Hollow. After some sleep and a shower, she decides a nice cup of tea would be nice. Except after getting out of the shower she realizes that she left her suitcase by the front door the night before and has no clothes upstairs with her. Trudging downstairs in only a towel, she finds her tea in her suitcase and heads to the kitchen. The only item that she can find suitable to heat her water in is a ceramic mug. Her magic has been wonky lately and she hopes she can heat a cup of water without any incidents. She over heats the water and breaks the mug. As she is heading back to the kitchen one of the cabinets starts to bang. She opens it to come face to face with a beady eyed possum. Running out the backdoor and right for her shirtless, Adonis look alike neighbor she climbs him like a tree and explains what has her running out of her house wrapped only in a towel. Jed Trudeau does not care what chased her out and into him arms like this, he is just glad he was there to help. After Jed got the marsupial out of her house and them finding the mama and putting both together in the woods behind their shared rental, Nola needs to get a few basic items for her "furnished" rental. Nola gets help from Miranda Puckett, assistant to Iris Scanlon of Beeline. By the end of the day she has food, household basics, a car and knows where Jane Jameson's book shop is.
When Nola finally gets her nerve up to go into the bookstore this is when the real story and fun begin. Nola starts to feel like something is tickling her brain, when she realizes it is Jane she is a little upset. She does not tell Jane and Andrea right away why she is there and who she is. After a few days of looking in the shop for something that might be one of the amulets she comes clean. This of course sets off a whole different set of complications she does no need. Like Dick Cheney taking an overly active interest in her, that is creeping her out. I really enjoyed A WITCH'S HANDBOOK OF KISSES AND CURSES, it shows just how far a person would go to save their family and to fulfill a dying grandmothers wishes. I recommend this book to anyone who is a fan of MOLLY HARPER'S and likes a well written, good story. You can read this story as a stand alone, but to get the full Jane Jameson experience I would go back and read the other books in her Nice Girls series.
SUMMARY
Nola Leary would have been content to stay in Kilcairy, Ireland, healing villagers at her familyís clinic with a mix of magic and modern medicine. But a series of ill-timed omens and a deathbed promise to her grandmother have sent her on a quest to Half-Moon Hollow, Kentucky, to secure her familyís magical potency for the next generation. Her supernatural task? To unearth four artifacts hidden by her grandfather before a rival magical family beats her to it.
Complication One: The artifacts are lost somewhere in vampire Jane Jamesonís occult bookshop. Complication Two: Her new neighbor Jed Trudeau keeps turning up half-naked at the strangest times, a distraction Nola doesnít need. And teaming up with a real-life Adonis is as dangerous as it sounds, especially since Jedís got the face of an angel and the abs of a washboard. Can Nola complete her mission before falling completely under his spell?
---
What do you think about this review?
Comments
No comments posted.

Registered users may leave comments.
Log in or register now!