"Candis Terry has moved to the top of my list of go-to authors for a small-town-America romance."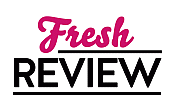 Reviewed by Maria Munoz
Posted April 16, 2013

I thoroughly enjoyed Candis Terry's Sugar Shack series with its small town quirks that included a deceased mother haunting the backseat of the old family car. With so many books in my to-read pile I must admit to wondering if I wanted to follow her into a new series set in the small town of Sweet, Texas. Now that I've been there once, I absolutely look forward to my next visit. With ANYTHING BUT SWEET, Candis Terry has moved to the top of my list of go-to authors for a small-town-America romance.
Ms. Terry first introduced the people of Sweet, Texas in Home Sweet Home, a novella available in the anthology For Love and Honor. Sweet is a quintessential American small town struggling to stay current while maintaining its charm and hominess. The people are as warm, welcoming, caring, and nosy as you would expect. It's that sense of home and family that calls to Charlotte "Charli" Brooks, host of My New Town, who has whirled into town with a film crew to give the town a much needed facelift. Charli spent her life moving from place to place with her Marine father and has always longed for a permanent place of belonging; something she hasn't had since the death of her mother so many years ago. She quickly starts to fall in love with the people of Sweet, especially Reno.
Ex-Marine Reno Wilder likes Sweet just the way it is. He is especially against Charli's plan to makeover his hardware store, a place he ran with his father until his death a few years earlier. Reno has experience with loss and abandonment and takes comfort in the familiar. He doesn't need Charli changing everything and challenging his peace and quiet. He has set his mind on not giving into the attraction that flares between them... too bad his heart has other plans.
ANYTHING BUT SWEET is a smart, heartwarming love story of two people who have more in common then they realize. Charli is intelligent, optimistic, and confident yet fundamentally lonely. Reno is strong, caring, stubborn, and feels safer alone then trusting in love after so much loss. Their conversations and arguments feel genuine and form the basis for the risk they take to be together. Their friends and family alternately challenge and support them, believing in the best of who they are. I want to live in Sweet! If I had one quibble it was feeling that the television aspect of the story was underdeveloped. The crew was scarcely seen and Charli never seemed to consult a producer or director. I suspect a host generally does not have the autonomy Charli enjoyed. It's a small issue, though.
ANYTHING BUT SWEET is a definite must read for fans of contemporary romance. If you love Robyn Carr, you will love Candis Terry.
SUMMARY
A man who doesn't like change . . .

For years Ex–Marine Reno Wilder managed to uphold his end of the Wilder Boys' wild reputation. But the scars of war and the deaths of those he loved have flipped the switch on his point of view. Now, to keep tradition and memories alive, he'll settle for a staid life of wash, rinse, repeat.

When the senior citizens of Sweet, Texas believe it's time for their little town to become a destination for tourists they contact a new TV makeover show. Their community is chosen to participate and everyone is pleased––except Reno.

A woman who wants to change everything . . .

Beneath her headstrong desire to upend Reno's peace and quiet, makeover show host and designer Charlotte Brooks has something to offer that has nothing to do with changing drapes and everything to do with showing him that change can be sexy, hot, and very, very sweet.

Face–off for a happily–ever–after . . .

Neither of them saw coming. Who will stand their ground? Who will find common ground? And who will let go of their past and grab hold of a future full of promise?
---
What do you think about this review?
Comments
1 comment posted.
Re: Candis Terry has moved to the top of my list of go-to authors for a small-town-America romance.

So looking forward to discovering this author right along with you. This is right up my alley. Already put this on my must read list.
(Sandra Wurman 1:01pm April 22, 2013)
Registered users may leave comments.
Log in or register now!