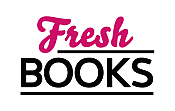 Summer Reads are HOT in July!
"Delightful tale of love, friendship and loss in a small town wrapped around a mysterious bread"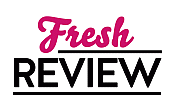 Reviewed by Patricia Woodside
Posted April 9, 2013

Women's Fiction Contemporary | Contemporary Women's Fiction
Drastically impacted by a personal tragedy, Julia Evarts has been unable to move on with her life despite having a husband and a five-year-old daughter. Madeline Davis, proprietor of the Tea Salon, is barely hanging on, her business suffering from a lack of customers. Hannah de Brisay, famed concert cellist, is at the end of her career... and possibly her marriage.
An anonymous gift of starter and directions for baking Amish Friendship Bread brings these three women and the rest of Avalon, including Julia's estranged sister, Livvy together, reminding them of what is important in small towns and relationships.
Darien Gee crafts an incredible story about life, love, friendship, and loss things that each member of the town of Avalon experiences on some level. But as this community shares the Amish Friendship Bread starter (and apparently there really is such a thing as Amish Friendship Bread, although no one can connect it directly to the Amish), they also let go of hurts and slights and take hold of trust, caring, forgiveness and an affinity for their neighbors that had gone sorely missing.
FRIENDSHIP BREAD has a soothing quality to it, even as the characters find themselves in and work their way through difficult situations. Readers may not be eating the cinnamon-laced, cake-like bread along with the characters although they're certainly encouraged to try the recipe in the back of the book but the feelings of goodness and comfort emanate from the pages just the same. FRIENDSHIP BREAD is a delightful read.
SUMMARY
In the tradition of Kate Jacobs and Lolly Winston comes a deeply felt, utterly charming novel of three newfound friends and the unexpected gift that will change their lives.

In the quiet community of Avalon, Illinois, Julia Evarts wonders how to move on with her life. Though her husband and five-year-old daughter give her an abundance of love, Julia still reels from a tragedy that has left her estranged from the sister who was once her best friend. Meanwhile, across town, widow Madeleine Davis takes great pleasure in serving up delectable treats and cozy comforts at her tea salon—now, if only she had some customers to enjoy them. And famed concert cellist and recent Avalon transplant Hannah de Brisay finds herself at a crossroads when her career and marriage come to abrupt ends. The three strangers forge a friendship at Madeleine's Tea Shop, and soon their camaraderie extends to everyone in Avalon in the guise of a unique and wonderful gift. But even as Julia becomes ever closer to her new friends, she realizes the profound necessity of confronting the painful past she shares with her sister.

Life and loss, friendship and community, food and family: Friendship Bread tells a spirited, remarkably moving tale about the triumph of hope.
---
What do you think about this review?
Comments
No comments posted.

Registered users may leave comments.
Log in or register now!