"Dark and gritty continuation of the Faces of Evil series."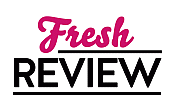 Reviewed by Annetta Sweetko
Posted March 30, 2013

The Player is a master of torture and murder and the only person to get close to catching him is Special Agent Jess Harris. Now the Player wants vengeance and he's planned out something that a single IMPULSE will determine the fates of people Jess loves.
Knowing the devastation the Player has caused Jess with the loss of her career, Police Chief Dan Burnett wants to help her get her confidence back. He wasn't completely altruistic when he offered the job; he wants her to stay. Years ago he left her and to this day feels the regret of that action. If they survive will he be able to talk her into letting him have a second chance?
Jess Harris lost her job and career because of Eric Spears, the man she is sure is the Player. Now back in Birmingham, Alabama she is working to protect the people she loves and fighting those who didn't believe her. When her friend is taken in the same manner of the Player, Jess fears that he has followed her and worse she's afraid she won't be able to stop him in time.
IMPULSE is a stand alone book in the Faces of Evil series by Debra Webb. It is gritty and frightening and the ending takes the reader completely by surprise. It isn't heavy on romance but you do get a taste of what Jess and Dan once meant to each other. I found the dialogue in the storyline realistic and thought provoking. Through out the book Ms. Webb gives insight on how the police and Bureau really work (sometimes together) that helped round out the storyline.
Readers who follow this series will see that IMPULSE continues where Obsession ends. It is not necessary to read the other book to get caught up in this one. However, you will probably want to read it and the others that are to follow.
Learn more about Impulse
SUMMARY
Her nightmare isn't over yet . . .
The Player is a master in the art of torture and murder. No one had ever gotten close to capturing him until Special Agent Jess Harris targeted him with her relentless determination. Jess's actions may have cost her a job with the bureau, but the Player still wants his vengeance and he'll make Jess pay in ways she never imagined. The first victim is Jess's friend–and the killer won't stop there. With each new death Jess becomes more certain that the only way to stop the Player is to give him what he really wants: her.
Chief of Police Dan Burnett is determined to give Jess her confidence and her life back. With an offer on the table, a position as deputy chief of a new division, can Jess risk staying in her hometown and putting those around her in more danger? Or will she walk away to protect everyone she loves–including Dan, who just may want her back in his arms? The stakes are high, and a single impulse will determine who survives the Player's final, deadly game . . .
---
What do you think about this review?
Comments
No comments posted.

Registered users may leave comments.
Log in or register now!