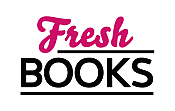 Hearts and Love, great reads in February
"Taut New Paranormal Series Starts With Great Promise"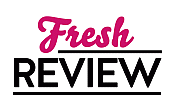 Reviewed by Diana Troldahl
Posted March 10, 2013

Rhiannon Gryffald understands the concepts of duty and responsibility. When her father and his siblings are called to serve on the new international Others Council, she leaves a budding career as lead guitarist with her band to take up the mantle of Keeper of the Vampires for Los Angeles. She and her cousins thought they had decades before being thrust into Keeper politics, but ready or not they must do their utmost to keep order among the Others who call L.A. home.
Barely a week into her new duties Rhiannon learns the LA area has a serial killer, one who may or may not be a vampire. Three exsanguinated victims have been found in the past two weeks. She needs to protect those vampires who are innocent while attempting to find the killer, all before the human residents of LA learn that Others are among them. Rhiannon does not know if she is up to the task, but she firmly believes her duty and responsibility is to stand between humans and her Vampires even at the risk of her own life. If only the all-too-attractive Elven detective in charge will keep out of her way, she can prove herself worthy of following in her father's footsteps and solve the crime before more victims fall.
Elven cop Brodie Mckay is determined to solve the string of murders happening on his watch. The bloodless victims have had their fingers removed and their bodies hidden until decay makes identification problematic. As the victims identites are slowly revealed he learns attending the auditions of the stage production Vampire Rampage is the only tenuous connection the victims share. In his undercover role as Mac Brodie, he has infiltrated the cast in order to find the killer. Now he needs to be certain the new, attractive Keeper of the Vampires doesn't bite off more than she can chew in her zeal to prove herself worthy, and that she stays out of his way so he can do his job. That job would be a lot easier if she wasn't so distractingly attractive.
Back in 2010 Heather Graham wrote a book called The Keepers set in New Orleans. It was a pleasant if not thrilling paranormal romance with a pretty nifty world built around it. Now a different story set in the same world comes to us, starting off a new series that will be written by three different authors. Heather Graham's contribution, KEEPER OF THE NIGHT, is set in Los Angeles with a tighter, more exciting plot and characters more compelling than the 2010 book making it even more worth the read. Book 2 in the Keepers: LA series, Keeper of the Moon, will be published in March 2013 and will be written by Harley Jane Kozak
SUMMARY
New Keeper Rhiannon Gryffald has her peacekeeping duties cut out for her—because in Hollywood, it's hard to tell the actors from the werewolves, bloodsuckers and shape- shifters. Then Rhiannon hears about a string of murders that bear all the hallmarks of a vampire serial killer, and she must confront her greatest challenge yet. Together with Elven detective Brodie McKay, they head to Laurel Canyon, epicenter of the danger, where they uncover a plot that may forever alter the face of human-paranormal relations.
---
What do you think about this review?
Comments
No comments posted.

Registered users may leave comments.
Log in or register now!