"Steamy, sexy journey to find the forever love."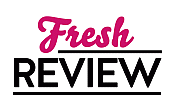 Reviewed by Kay Quintin
Posted February 23, 2013

Since his father's death years ago, Jack Quinn has been his mother's self-appointed protector. Jack is a successful sports writer living in Chicago near Elyse, his mother. Corresponding on Facebook and Skype with an old friend who is very rich and now living in San Francisco, Elyse makes a trip to visit her friend Ben McMahon who has been widowed for 3 years. So unlike his sensible mother, Jack can't allow her to travel by herself. Running into a strange woman at the airport while waiting on their ride, Jack is in flames over the immediate magnetism of the woman.
Upon learning the woman of his interest is no other than Mia McMahon, Ben's youngest daughter, Jack couldn't be happier. Spending some time together it is soon apparent that neither is happy about the allegiance between their parents. They are definitely caught up in the searing sexual magnetism with each other in a few short days. Setting rules, the no strings attraction soon changes to breaking all the rules. Professing their desire to painlessly part when the time comes, true feelings turn very quickly to desiring something permanent and forever. Misunderstandings over their children cause friction between Elyse and Ben which precipitates Elyse returning home and giving up her dream of happiness and companionship.
Intending to accept a new offer in Los Angeles to remain closer to Mia, the floor falls out of Jack's plans and the offer no longer stands. Returning home with the intent to find a new job in San Francisco, a financial windfall awaits Jack, his sisters and his mother from an unknown Great Aunt from Ireland that changes everything for him in realizing his dream of the one true forever.
THE MIGHTY QUINNS:JACK is one of those stories that will capture your mind and heat your emotions. Kate Hoffman weaves a beautiful web of destiny and forever love for the least expected recipients. The characters are strong and sensual and I was completely taken, hook, line and sinker. Keep your fan handy! It was impossible for me to put this steamy, sexy book down until the last page was turned. This is not the first I have read in this series and definitely not the last!
SUMMARY
Jack Quinn has always been his widowed mother's fiercest protector. So, when his mom decides to reunite with her childhood sweetheart all the way out in California, there's no question—Jack's going with her, and to hell with the consequences…. Mia McMahon isn't exactly thrilled about her wealthy father dating a woman from his past. She smells a gold digger. But once she meets Jack, she forgets all about getting his mother out of the picture—and focuses on getting him into bed! The attraction between Mia and Jack is intense, irresistible…and breaks every rule in the book. Then again, everyone knows that the most delicious aggairs are the forbidden ones….
---
What do you think about this review?
Comments
No comments posted.

Registered users may leave comments.
Log in or register now!