"Dressmaker Must Solve a Murder to Save a Winter Festival"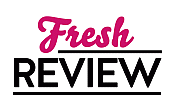 Reviewed by Min Jung
Posted February 23, 2013

Mystery Cozy | Mystery Amateur Sleuth
The residents of Bliss, Texas, are preparing for the annual Winter Wonderland festival, which will take place in the town's most historic mansion. Designing the wardrobe for the festival's fashion show would normally make dressmaker Harlow Jane Cassidy (descendant of Butch Cassidy) very happy, but the weather forecasts aren't favourable and the renovations on the mansions aren't yet completed!
Harlow is designing and sewing as quickly as she can, feeling as confident as she possibly can, but things take a bad turn when a local townsperson falls off the mansion's widow's balcony and dies. At first glimpse, Dan Lee Chrisson's fall looks like a tragic accident with bad timing - he was going through a bad divorce. But as the police begin to dig deeper into the case, it becomes obvious that the balcony rail was intentionally loosened and Dan's death was no mistake.
Harlow had the misfortune of discovering Dan's body, which means she's once again involved in a crime. Harlow decides she must find out who is responsible for killing the man who was to play Santa Claus at the festival. Other than Dan's divorce, though, no one can think of any reason that anyone would want Dan dead. When Harlow goes digging, though, she discovers some shocking revelations. How those secrets figure into Dan's death, though, may take even more sleuthing. But finding the time to do that while still finishing the fashion show clothes and starting over with a new Santa suit will be a tall order! Will Harlow be able to find the culprit and still send out a fully-clothed fashion show?
As usual, Melissa Bourbon delivers a fun mystery full of intrigue and suspense. Harlow remains a fun character who is trying to navigate living in the modern world while being part of the "charmed" family who desperately tries to hide their "special skills." Harlow's flirtatious relationship with Will continues in DEADLY PATTERNS, as does her struggle to decide whether to tell Will about the family's charms.
I've read all of the books in the series, but because the Cassidy family history is pretty confusing, DEADLY PATTERNS could prove difficult for readers who haven't read this series from the beginning. Harlow's great-grandmother continues to haunt her house (which doubles as the dressmaking shop), and it's a bit tedious that mysterious things happen that Harlow always has to cover for - sewing machines mysteriously moving on their own, wind chimes trilling when there's no wind, or random noises in the house.
Bliss, Texas, continues to be a fun place to visit inhabited by quirky, lively characters, and I'm looking forward to the next visit.
SUMMARY
Bliss, Texas, is gearing up for its annual Winter Wonderland festival, but when a mysterious Scrooge ends the merriment with murder, it'll take more than a ghost from Christmas past to set things right.
Designing a holiday fashion show set in the town's most prominent historic mansion seems like a job tailor made for dressmaker Harlow Jane Cassidy. But with the mansion's restoration still in progress and threatening weather on the horizon, she's feeling on pins and needles more than reveling in holiday cheer.
Having volunteered to play Santa in this year's festival, Dan Lee Chrisson was ready to move on after his divorce—until Bliss became his final resting place. Discovering his body puts Harlow at the scene of the crime. She'll need plenty of help from friends and even her late great-grandmother's spirited sleuthing if she's to have a ghost of a chance of catching a killer who's just jumped to the top of the naughty list…
INCLUDES SEWING TIPS
---
What do you think about this review?
Comments
No comments posted.

Registered users may leave comments.
Log in or register now!