"A roller coaster ride taking you around sharp curves, twists, and turns leaving you breathless."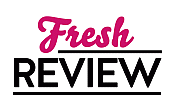 Reviewed by Lynn Cunningham
Posted February 18, 2013

As SIX YEARS opens, Jake Fisher is sitting in a small chapel in Vermont watching the love of his life marry another man. He had to come see it for himself or he would never have believed she was doing this to him---to them. Natalie was there wearing white with her sister, Julie, standing as her maid of honor. Todd Sanderson, the man she was marrying, had dropped, seemingly from nowhere, but that wasn't right. She had been in love with Todd years ago, she said. They had even lived together, she said. Now he had returned to her life, so it seemed, and she had realized that Todd, not Jake, was the love of her life. Natalie had even broken up with Jake by writing him a note. The next day, he had received an invitation to her wedding. It was that wedding that he was attending at the start of this very winding, suspenseful and mind boggling story.
Six years later, Jake is now Professor Fisher at a university where he teaches political science. He's very popular with the students and enjoys a bachelor's life of relative fun. All is as good as it can be for him considering the fact that he has never gotten over Natalie. He's done well, though, in the last six years and feels that he's about as content as he can be.
Then, one day, everything changes.
As Jake is meeting with one of his students, a familiar face floats across his computer monitor. It seems that Todd Sanderson is dead and his obituary is appearing on Jake's monitor because, apparently, Todd was a student at the university where Jake now teaches. Jake can't believe it and clicks around to get more information. He finds out when the funeral is and decides to attend even though he realizes it's probably not the best idea in the world.
Traveling to South Carolina for the funeral of Todd Sanderson, Jake stands in the back of the packed church with other late arrivals. He slips out just before everyone begins to file out and head toward the cemetery. He keeps looking for Natalie but doesn't see her anywhere. Finally, he asks someone to point out the widow to him. The woman that is pointed out to Jake isn't anyone that he knows. It's certainly not Natalie. Who is this woman and where has Natalie gone?
This question leads Jake on a quest that's more like a drop down the Rabbit Hole. As he moves toward finding answers to his many questions, he realizes two things. One is that he never stopped loving Natalie. Two is that everything that he thought was real was never there.
Will he find out what happened to Natalie and will it make any difference if he does? His search is bringing danger to himself and those around him. Jake's quest may yield him answers, but may also end up costing him his life.
Harlan Coben has done it again! SIX YEARS is a mind blowing, brain twisting, knuckle biter where nothing is as it seems. Coben never fails to deliver on his promise to keep readers riveted to their seats until the final page. Whether you're a devoted fan of Coben or you've never read a single book of his, don't miss this page turner! You'll be come an instant fan.
SUMMARY
In Six Years, a masterpiece of modern suspense, Harlan Coben explores the depth and passion of lost love…and the secrets and lies at its heart.
Six years have passed since Jake Sanders watched Natalie, the love of his life, marry another man. Six years of hiding a broken heart by throwing himself into his career as a college professor. Six years of keeping his promise to leave Natalie alone, and six years of tortured dreams of her life with her new husband, Todd.
But six years haven't come close to extinguishing his feelings, and when Jake comes across Todd's obituary, he can't keep himself away from the funeral. There he gets the glimpse of Todd's wife he's hoping for…but she is not Natalie. Whoever the mourning widow is, she's been married to Todd for almost two decades, and with that fact everything Jake thought he knew about the best time of his life—a time he has never gotten over—is turned completely inside out.
As Jake searches for the truth, his picture-perfect memories of Natalie begin to unravel. Mutual friends of the couple either can't be found, or don't remember Jake. No one has seen Natalie in years. Jake's search for the woman who broke his heart, who lied to him, soon puts his very life at risk as it dawns on him that the man he has become may be based on a carefully constructed fiction.
Harlan Coben once again delivers a shocking page-turner that deftly explores the power of past love, and the secrets and lies that such love can hide.
---
What do you think about this review?
Comments
No comments posted.

Registered users may leave comments.
Log in or register now!