"In A Battle of Will Can There be Two Winners?"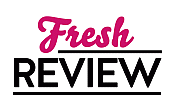 Reviewed by Joanne Bozik
Posted February 11, 2013

I have never, ever been dissatisfied with Charlene Sands books and SUNSET SURRENDER is a great romantic cowboy read! Sands' stories are sexy, romantic and turn pagers! If you have a chance to obtain SUNSET SURRENDER, you won't be sorry!
Sophia Montrose was raised on Sunset Ranch by her mother, who has passed away. Sophia, like her mom, is one beautiful and sexy young woman, with her mom's Spanish looks that make any man turn his head more then once. She never thought she'd ever see the Ranch again, but she's come back home to claim her share of this beautiful family spread located in Nevada.
Sophia, thinks back on her growing years at the ranch and remembers a time when Logan Slade had kissed her after making bets with his friends that he could. It's a biter sweet reunion meeting up with Logan again and he's as cold as ever towards her. Logan tries every way to talk her out of staying, even offering to give her a large sum of money to give it up, but Sophia is made of strong resistance. However Logan is not as immune to Sophia's beauty as he'd like to be and finds himself wanting to be near her all the time, even though they squabble a lot.
Sophie's mom had been the manager of the vacation lodge located on the ranch, but when rumors started to make their rounds that Sophie's mom had been having an affair with Logan's married father, her mom had to move out and make a new life for Sophie and herself. Logan feels very resentful towards Sophia and puts her in her mom's category as a cheating deceitful woman. He's so set in his stubborn ways and built up anger, but when his brother Luke arrives at the Ranch, he becomes jealous and possessive over Sophia, then makes his move on her. Will she be open to Logan's attention and love making, or will she tell him to take a walk? Will she wind up staying with his brother Luke? Read to find out, for both men are tough good looking cowboys. One claims to be just her friend? And the other one, Logan, what does he truly want from Sophia? Does he want her off the ranch and out of his life, or with him?
The attraction between them is very strong, even when their fingers graze, turning up the heat between them. She also loves his brother Luke, so what must a girl do now? When she's with Luke, she's laughing and happy, but when she's with Logan, she's so uncertain, nervous and does not trust him.
The end of SUNSET SURRENDER is as wonderful and page turning as the beginning. Do not miss SUNSET SURRENDER!
SUMMARY
"You don't belong here, Sophia."
Sophia Montrose is no stranger to Sunset Ranch. Not after the scorching kiss Logan Slade once shared with the alluring Spanish beauty in high school. Now she's back—to claim a share of his family's Nevada spread. Logan wants to hate her. After all, she's a Montrose.
Sophia hasn't forgotten that stolen moment with Logan—even if it was part of a cruel bet. Fifteen years later, she's staring into the rugged cowboy's cold black eyes…and determined to stand her ground. But will she lose her footing in the quicksand of their unquenchable love-hate passion?
Excerpt
Sunset Ranch, Nevada
Sophia Montrose stared into the cowboy's cold black eyes. His mouth was hard and a twitch away from a sneer.
"Couldn't wait to show up here, now could you?"
It was not a sunny welcome back to Sunset Ranch. Not that Sophia really expected one from Logan Slade. She'd decided long ago that she would stand her ground and refuse to let him intimidate her. But she hadn't crossed paths with him since she'd left Sunset Ranch as a girl of fifteen, and had forgotten how his rugged good looks could make her heartbeat speed up. Yet even though maturity had done him justice in a dangerously sinful way, she wouldn't lose sight of how Logan Slade resented her being here, just as much as he had when she'd lived on Slade land before.
"Is Luke home?" Standing on the doorstep of the ranch house, Sophia hoped to see the friendly face of Logan's younger brother soon.
"No. He'll be home tomorrow. You want to come back?"
She shook her head. She had nowhere else to go. She'd given up her small Las Vegas apartment and had driven for hours to reach the ranch this afternoon. She didn't want to take a room in Carson City. She was ready to start her new life, now. This minute. "I came for the keys to the cottage."
He leveled an unforgiving look at her. "You'll get them."
Logan had instructed his attorney not to give her the keys in advance. He'd wanted her to come for them personally. It was Logan's way. He wanted to see her squirm, or at the very least, make her feel uncomfortable the second she stepped foot on Slade property.
She put out her hand, palm up, and tried for civility. "Please. I'd like to get settled."
He assessed her for one moment, then whipped around and entered his house, tossing a command over his shoulder. "Follow me."
She was left on the threshold with her hand out. Quickly lowering it to her side, she tilted her chin up, and took a few steps inside the house.
The minute she entered, her throat tightened and good memories washed away Logan's attempt to ruin this homecoming. The place was as beautiful as she remembered. She'd loved the warmth of the Slade home, the pretty earth colors, the cozily arranged furniture that faced a wide stone fireplace that reached the ceiling. Antiques, bronze statues and expensive artwork decorated the room. Hard wood and contrasting soft hues made the Nevada ranch house perfectly welcoming.
How many times had she played here with Luke? How many birthday parties and private Sunset Lodge events had she attended here with her mother? A stream of good feelings settled into her bones.
She followed behind Logan, his shiny black boots clicking against polished wood. His tall muscular frame ate up space as he sauntered down the long hallway toward his late father Randall Slade's office. Logan was neat as a pin, looking crisp in a blue plaid shirt and brand–new jeans. Broad–backed and slim–hipped, he had a fine way of filling out his clothes. He made no attempt to speak with her. She didn't expect small talk from him anyway.
Sophia could only imagine his tirade when the terms of his father's last will and testament had been read by the Slades' private attorney. It must have been a last–minute decision on Mr. Slade's part to include her in the will, because when Luke had called—a voice from her past—she'd noted his surprised tone. But he was encouraging. He couldn't wait to see her again after all these years, he'd said, despite the circumstances.
But no one could have been more surprised than Sophia when she'd learned she'd inherited half ownership of Sunset Lodge from Randall Slade. The only stipulation was that she had to manage the lodge for one year before she could sell her share.
It had been twelve years since she'd lived here. Her mother, as the manager of Sunset Lodge, had left abruptly, breaking all ties to the Slade family and asking Sophia to do the same. It meant losing Luke's friendship and many other things, when they'd left Sunset Ranch.
"It's for the best," her mother had said. But Sophia hadn't understood that, the way children couldn't understand sacrifice and hardship and doing the right thing. Sophia had been yanked out of high school in her first year without any warning. She'd left girlfriends behind—and all of her dreams—and had cried herself to sleep every night during those first few months.
Now, with her mother gone after fighting a two–year battle with cancer, Sophia was here to claim her unexpected inheritance. Randall Slade had always been kind to her, showing her compassion, and Sophia thought him a good man. He had treated Sophia like family, had been a father figure to her when her own father had abandoned her at the age of three.
"In here," Logan rasped, ducking into the office.
She followed him inside.
"Have a seat." He pointed to a crimson leather sofa that looked stiff and new. As she gazed around the room, she noted that the entire room had been updated.
Instead of the paneled walls and golden curtains she'd remembered, the walls were clean, textured and stately. Wide electronically controlled windows opened to the grounds outside. Above, rustic chandelier lamps had been replaced with track lights that pointed down at the desk like a row of dutiful soldiers. It was as if all evidence of Randall Slade and his reign at Sunset Ranch had been removed.
"No, thank you." Her decision to stand garnered a quick glance and then a grunt from Logan. Sophia smiled to herself. She'd cling to her small victories.
She wished Luke had been the one to greet her today. She would've liked him to be the first person she'd face upon her return to Sunset Ranch. But she'd moved up her arrival by a few days out of necessity, and maybe it was a good thing to get this confrontation with Logan over with first, rather than hold on to her dread. When she saw Luke again, there wouldn't be worries about his older brother overshadowing their reunion.
"I'm sorry about your father," Sophia said out of reverence to Randall Slade's memory. "He was a decent man. I'm sure you miss him very much."
From behind his long plank desk, Logan's stony expression didn't budge. "We're not here to discuss my relationship with my father."
"You won't even allow me to offer my condolences?" Sophia spoke softly, injured that Logan wouldn't grant her that much. "He was always kind to me."
Leather creaked as he lowered down in a swivel chair behind his desk. "He was kind to Montrose women at the expense of my family."
She stood five feet seven inches tall in bare feet and yet Logan, sitting behind his desk with penetrating eyes locked on her, appeared the more imposing. She swallowed past a lump in her throat. Her mother's death was still painfully raw to her. She knew Logan resented her mother. Maybe he hated her, but she wouldn't allow him to speak ill of her. "My mother died several months ago, Logan. I miss her, just as I'm sure you miss your father. I will ask you to keep your thoughts to yourself about what you think you know."
"I know the truth, Sophia. And there's no way to sugar–coat it." His voice held conviction. "Your mother had an affair with my father, right under my mother's nose. Louisa wanted his money and he was too blinded by her beauty to see what she was doing. Our family was never the same after that. It nearly destroyed us."
Sophia glanced out the window at the beautiful grounds and the stables where exquisite horses were raised to be sold to the highest bidder. The lodge beyond was a private resort designed to house elite guests who wanted a ranchtype experience with all the trimmings.
The Slade brothers—Justin, Luke and Logan—had endured their mother and father's deaths but they had each other, and they'd always have Sunset Ranch, whereas Sophia was completely alone. For whatever pain the Slades went through, she was truly sorry, but what had happened between her mother, Louisa and Randall Slade was complicated and not so easily explained.
"My mother saved your parents' marriage."
Logan shot back, "You've worn too many headdresses in your day, Sophia. All that strutting around half–naked on Las Vegas stages has gotten to you."
His triumphant gaze penetrated straight through her. She shouldn't have been surprised that he knew about her profession as a showgirl. She'd managed to keep under the radar for most of her adult life, but when her mother had taken ill Sophia had tough choices to make to provide for both of them and she wasn't ashamed of it. Nearly everyone within earshot in Nevada had learned about her scandalous marriage to an aging millionaire. What was to be a private union had ended up becoming fodder for the tabloids once the news of her marriage got out. Even in Las Vegas, a twenty–six–year–old showgirl marrying a seventy–one year old oil magnate on the sly was big news.
"So you know?"
"I read, Sophia."
"My marriage and my last profession aren't any of your business," she said softly. Her heart was full of grief and she had no room left for more. Not from Logan and not on her first day back here. There would be more battles to come, she was sure, but she didn't want to argue with him today.
He swept his eyes over her again, this time more precisely, as if he were ranking her on some kind of male scale. He scanned over the long wisps of black hair that had escaped from the severe knot at the back of her head and then his gaze traveled from her amber eyes to her full lips. He lingered there, and she wondered if he remembered the kiss they'd shared in high school. The one that had left Sophia breathless and wanting more. The one that Logan had used to humiliate her. She'd never gotten over her first real kiss or the pain that it had...
---
What do you think about this review?
Comments
No comments posted.

Registered users may leave comments.
Log in or register now!