"Family Dynamics at its Best"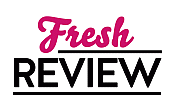 Reviewed by Sharon Salituro
Posted February 4, 2013

Contemporary Women's Fiction | Women's Fiction
THE GOOD DAUGHTER is the second book in the Brennen Sisters Trilogy.
The story revolves around an Irish Catholic Family named Brennen. The father Tom, 4th generation firefighter, his wife Marilyn who is dying from cancer. Kit is a teacher at a Catholic school, single, and has a hard time keeping a relationship. Her twin Brae is a nurse and working out of the United States. They both have a secret, but Kit has a hard time remembering why and what happened to her as a child. She has two other sisters, Meg who is married to Jack and has 3 children. Sarah is married to Boone; he is a professional baseball player.
Kit has 2 close friends that also teach with her at the school. There is Fiona who is married to Chase and has 3 stepchildren. There are problems in their marriage because the step children do not like Fiona. Polly is single, does what she wants and doesn't feel she has to answer to anyone.
For ten years, Kit was in a relationship with Richard. She thought that they would get married, but Richard didn't want to get married and Kit finally had enough and left him. Kit tried dating several times, even joined an on line dating service. But all just leads to is going out with one man who turned out to be completely different than what he profile stated. Kit decided that she had had enough of men. Kit also wanted to have a family, but not necessarily a man. The next step would be adoption so she fills out the application. Polly thinks that this is the wrong move to make as she was raised by a single mother and knows how hard it can be. Kit's mom believes that a marriage should come first and than a family.
Kit knows that her time for having a child is running out as she is turning forty soon. Her two good friends meet after work to have a quick drink. There Kit meets Richard who is a friend of Polly's ex- boyfriend. Richard claims that he has just moved to town.
The three good friends leave to go on the weekend out of town to the family's cottage. While they are there Kit meets a leather long hair man named Jude. It's a quick meet and Kit feels she will never see him again.
When she gets back she receives a call from Richard. He would like to take her out and a date and she agrees. While on this date she finds out that he is still married to Meg and has a step-daughter Delilah. Kit tells him that she can't date someone who is still married and she leaves it at that.
We come to find out that Richard is really Howard and that he doesn't take no for an answer. So he decides that his Delilah should attend the school that Kit teaches at. Kit is shocked to find out the truth about Richard -- Howard. Not only is he lying about his name but many other things. She starts to get close to Delilah, find out more things by reading her English assignments. We also find out the the long hair leather jacket Jude is also Delilah's neighbor and he has a secret also.
Kit's life is in turmoil as she everything in her life is going down hill. Not only is trying to help Delilah, but, taking care of her mom, is taking a toll on her. The entire Brennen family is suppose to go on a cruise to celebrate the twins birthday, but mom is to sick to go, so Kit stays home to care for her as she just gets weaker and weaker. She comes to rely on Jude, even though she knows her family will not accept him.
Jude is having a had time living next door to Richard-Howard as he know what is going on in the house.
In time, Kit and Jude find that they can be more than friends. Things seem to work out for Delilah, but not the way that she hopes.
Jane Porter's THE GOOD DAUGHTER kept me interested, I hated to put the book down and really hated when it ended.
SUMMARY
Love was given to all, except herself . . .
Kit Brennan has always been the most grounded of her sisters. A Catholic school English teacher for seventeen years and a constant giver, her decisions have been sound—just not very satisfying. Her fortieth birthday is right around the corner, causing Kit to consider some wilder notions, like skipping right past the love and marriage to raising a child all by herself.
A girls' weekend away is just the reprieve Kit needs from school, Mr. Wrongs, and life-changing decisions. It's there that she meets a man who's dangerous; a man who challenges who she thought she was, or rather should be. Kit wants to indulge herself this once, but with one of her students in crisis and the weight of her family's burdens weighing heavy on her heart, Kit isn't sure if now is the time to let her own desires take flight.
Excerpt
Crouching on the curb, Kit raised her camera to capture the burnt orange bike parked in front of Bluewater Steakhouse, the big bike's huge ape hangers reflected in the restaurant's frosted glass window as fog swirled around the body and wheels.
Working swiftly, she snapped another half dozen shots. First of the front tire, and a close up of the stark handle bars and then another of the dark brown leather seat with its image of a sexy half naked woman wrapped in the embrace of one scary snake.
She was still snapping the intricate leatherwork when a faded denim clad leg swung over the seat, hiding it.
Kit jerked her head up and lowered the camera just in time to get a glimpse of long black hair, bronze skin, dark eyes and the slash of a high cheekbone before a black helmet came down, obscuring his face.
Impulsively she raised the camera, snapped another photo even as he turned his head and looked directly at her.
Gorgeous, she thought. Dangerous, she thought in a more logical part. He looked like trouble. Tough. Hard. Physical.
Sexual.
And then he started his bike. It sputtered once, twice, before roaring to life, low, rough, loud.
Kit bit into her bottom lip even as the bike lurched forward and then did a quick spin, turning in the middle of the quiet street to come straight at her.
She stumbled backwards, thinking the rider had lost control but then he stopped the bike mere inches from her ankle and tugged off his helmet.
"You took a picture of me," he said, looking into her eyes, his voice nearly as deep as the engine's growl.
She opened her mouth and then shut it.
"Why?" he demanded.
Her brows tugged, and her shoulders twisted. "I liked your bike. Thought it'd make an interesting picture."
His dark eyes narrowed and his head tilted, glossy black hair sliding over prominent cheekbones. "You a cop?"
She nearly laughed. "No."
"What do you do then?"
"I'm a teacher."
"And what do you teach?"
"High school English."
He sat back on his seat. "Then why are you taking pictures?"
"It's a hobby. Gives me something to do when I'm not grading papers."
He looked at her a long moment, expression shuttered and impossible to read. "How do I know you're really a teacher?"
"Why would I lie?"
"People do all the time."
"Well, not me. I'm a Catholic School teacher," she said, emphasizing Catholic. "I have to be moral. It's my job."
"You took a vow of morality to teach English?"
She wondered about his background. He was very dark, and hard, and altogether too intimidating. "No. But what kind of example would I set if I went through life lying, stealing and cheating?"
"I didn't know women like you still existed."
"The world is full of good women."
"I haven't met any."
"Then you're hanging around with the wrong crowd."
"You don't like me."
"I don't know you."
---
What do you think about this review?
Comments
No comments posted.

Registered users may leave comments.
Log in or register now!