"A saga of one family's search for a clearer understanding of their past"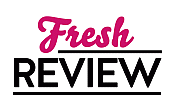 Reviewed by Sharon Galligar Chance
Posted February 3, 2013

Literature and Fiction Literary
Hope McKenna- Smith finds herself up to her elbows in stress. She is recently divorced and her teenaged daughter is blaming her for the breakup. Hope's mother has passed away from cancer, and it's up to Hope to care for her grandmother Rose who has Alzheimer's disease. Hope has taken over the running of the family's popular bakery, but finds that she is about to lose the business if she doesn't find an investor or some ready cash soon. A lot of stress to be sure.
And on top of all the rest, a visit to her grandmother presents her with information that will rock the foundations of all she has ever known about her family. Having a very lucid day, Rose pleads for Hope to go to Paris to find out what happened to the people from her past whose names she has written down on a list. Hope discovers that her grandmother is not a French Catholic immigrant but rather a Jewish girl smuggled out of France during World War II and the people on the list are her grandmother's family who were taken by the Nazis. Hope's entire family history changes in the course of a single conversation and it is up to her to find out exactly what took place all those years ago.
THE SWEETNESS OF FORGETTING, by Kristin Harmel, is a very moving story of one woman's search for who she really is and why the women in her family seem unable to express their love. As the horrors of the German occupation of Paris unfold for its Jewish citizens small miracles occur in the least likely places. And it's the bakery and the family recipes that help to lead Hope to answers she needs.
THE SWEETNESS OF FORGETTING is absolutely enthralling and full of twists and turns that add to the drama and keeps the tale moving along. These types of stories need to be told so younger generations don't forget the horror of Hitler's regime.
Author Kristin Harmel does a magnificent job of telling this saga of one family's search for understanding. She also handles her approach to Alzheimer's disease with gentleness and understanding. Readers will remember THE SWEETNESS OF FORGETTING long after the final page is turned.
SUMMARY
At thirty-six , Hope McKenna-Smith is no stranger to bad news. She lost her mother to cancer, her husband left her for a twenty-two year old, and her bank account is nearly depleted. Her own dreams of becoming a lawyer long gone, she's running a failing family bakery on Cape Cod and raising a troubled preteen.
Now, Hope's beloved French-born grandmother Mamie, who wowed the Cape with her fabulous pastries for more than fifty years, is drifting away into a haze of Alzheimer's. But in a rare moment of clarity, Mamie realizes that unless she tells Hope about the past, the secrets she has held on to for so many years will soon be lost forever. Tantalizingly, she reveals mysterious snippets of a tragic history in Paris. And then, arming her with a scrawled list of names, she sends Hope to France to uncover a seventy-year-old mystery.
Hope's emotional journey takes her through the bakeries of Paris and three religious traditions, all guided by Mamie's fairy tales and the sweet tastes of home. As Hope pieces together her family's history, she finds horrific Holocaust stories mixed with powerful testimonies of her family's will to survive in a world gone mad. And to reunite two lovers torn apart by terror, all she'll need is a dash of courage, and the belief that God exists everywhere, even in cake. . . .
---
What do you think about this review?
Comments
No comments posted.

Registered users may leave comments.
Log in or register now!