"With The Power of Friends A Southern Belle Proves She Has What it Takes to Change Her Life"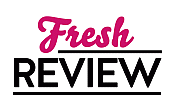 Reviewed by Sharon Galligar Chance
Posted February 3, 2013

Southern belle LeeLee Satterfield follows her husband, Baker, to Vermont to open a bed and breakfast that they dubbed The Peach Blossom Inn. After making the inn a huge success, her no-good husband leaves LeeLee and their two little girls for his mistress. Stuck holdingthe literal bag, LeeLee decides to sell the inn and move back home to Memphis. But when she gets back to Memphis she finds out life is not the same as when she left. But that's ok with LeeLee -- because it's time to make a new life for herself and those she loves.
In Lisa Patton's novel, YANKEE DOODLE DIXIE, she picks up where her characters from Whistling Dixie In A Nor'easter left off, and the fun and feisty good times are still rolling on.
LeeLee's support team - her beloved second mom Kissie, and her girlhood friends Alice, Mary Jule, and Virginia - are all set to help and support LeeLee as she has to learn how to be a single mother and has to deal with the wagging tongues of the town gossips. She realizes with her best friends by her side anything can be done. LeeLee manages to find a place to live and a great new job in the radio biz and still have great fun with her friends and family.
LeeLee is a true heroine in this novel. She was pretty brave in the beginning, leaving all that is familiar to her and following her husband to Vermont to start a new business. When her marriage fails, her bravery shows again as she decides pick herself up and start her life over again.
Lisa Patton has written a charming novel that will have readers smiling and laughing and nodding their heads in agreement throughout the book. The southern feel to this story makes it a great weekend read as well as a great book to share with girlfriends.
SUMMARY
A charmingly funny testament to second chances in life and love from the acclaimed author of Whistlin' Dixie in a Nor'easter Lisa Patton won the hearts of readers last year, her book Whistlin' Dixie in a Nor'easter became a sleeper-success. Building on a smashing debut, Lisa's poised to go to the next level—because whether in Vermont snow or in Memphis heat, Dixie heroine Leelee Satterfield is never too far from misadventure, calamity...and ultimately, love. Having watched her life turn into a nor'easter, 34-year-old Leelee Satterfield is back home in the South, ready to pick back up where she left off. But that's a task easier said then done…Leelee's a single mom, still dreaming of the Vermonter who stole her heart, and accompanied by her three best friends who pepper her with advice, nudging and peach daiquiris, Leelee opens another restaurant and learns she has to prove herself yet again. Filled with heart and humor, women's fiction fans will delight in Yankee Doodle Dixie.
---
What do you think about this review?
Comments
No comments posted.

Registered users may leave comments.
Log in or register now!