"A steamy delight that will warm you up this cold winter."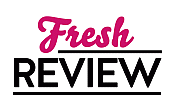 Reviewed by Jessica Dunn
Posted January 30, 2013

Lord Michael de Grey is fed up with his brother Alastair, the Duke of Marwick wallowing in self-pity and becoming the drunkard their father was. Michael cannot believe how Alastair has fallen apart after losing his wife and discovering her secret life but here he is standing before the wastrel his brother is fast becoming after being summoned for a mysterious meeting. Just when Michael doesn't think things could get any worse his brother drops his bomb.
Alastair is tired of Michaels scandalous behavior he demands Michael must marry a woman of Alastair's choosing or the duke will close the hospital that Michael has built and ran. After harsh words Michael decides it's time for Lord Michael to vanish and let his brother stew for some time to see that Dr. Michael Grey doesn't need his brother to make it in the world. Hopefully while he is away Alastair will pull up his bootstraps, put down the bottle and venture outside his home.
Mrs. Elizabeth Chudderly feels just dreadful. How much did she have to drink last night? It must have been quite a bit she thinks as she opens her eyes to discover she has fallen asleep in rose bushes and her home doesn't even have rose bushes. The widow awakens to a handsome villager aiding her out of his rose bushes. At first Lizzie is thankful when Dr. Grey introduces himself and begins to patch her up. Then while in the capable doctor's hands Lizzie remembers the previous night and her heart breaks.
How could Nello have led her on and let her believe he would marry her just to abandon her? But that is just what he did once he discovered she was destitute; Nello had announced he would be marrying some "innocent" young girl. She was ruined, what would she do now? Lizzie must marry for money or she will lose her home and all who depend on her estate will be ruined as well.
THAT SCANDALOUS SUMMER is a sensuous delight! A cad known for his preference for naughty widows, Michael may just find that his catch phrase "marriage is the quickest cure for love" is far in his past. Can the widow Chudderly win his heart and if she does how can Michael get around his brother the Duke? Alastair will never approve of a woman attached to so much Scandal.
The widow Chudderly may have enjoyed being a scandal and throwing caution to the wind but in truth Lizzie is nothing if not practical and is resolved to marry for money. Lizzie understands clearly only the rich have the option of a novelty such as to marry for love. Besides, who needs to risk their heart by falling in love? Even if Lizzie was reckless enough to fall in love with Michael, as a second son he can't provide the funds she requires. Meredith Duran's THAT SCANDALOUS SUMMER is a perfect novel to warm you up this winter!
SUMMARY
One Daring Widow
In the social whirl of Regency England, Elizabeth Chudderley is at the top of every guest list, the life of every party, and the belle of every ball. But her friends and admirers would be stunned to know the truth: that the merriest widow in London is also the loneliest. Behind the gaiety and smiles lies a secret longing—for something, or someone, to whisk her away. . . .
One Reluctant Suitor
Raised in scandal, Lord Michael de Grey is convinced that love is a losing gamble—and seduction the only game worth playing. But when duty threatens to trump everything he desires, the only way out is marriage to a woman of his brother's choosing. Elizabeth Chudderley is delightful, delicious—and distressingly attractive. With such a captivating opponent, Michael isn't quite sure who is winning the game. How can such passionate players negotiate a marriage of necessity— when their hearts have needs of their own?
---
What do you think about this review?
Comments
No comments posted.

Registered users may leave comments.
Log in or register now!