"Phyllis and Sam are dragged into another investigation."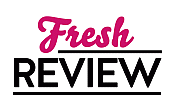 Reviewed by Leanne Davis
Posted January 17, 2013

Phyllis Newsome, is a retired teacher who shares her home with some old friends and Sam. The four of them get along well. Christmas has been crazy with the festivities and Eve's pending nuptials. Eve met Roy on the internet and they plan to settle near Phyllis but are living in a bed and breakfast outside Waterford until they decide where to build.
Phyllis is stunned when her son, Mike, appears to tell them that Eve is missing and Roy has been murdered. When Eve stops by that day, it is clear she has no idea of what has happened. Her lack of alibi and what they learn about her husband as they start investigating, make her a prime suspect in the eyes of the local law enforcement.
As always, Phyllis can't leave it up to the sheriff when one of her dear friends is being threatened. This time, Phyllis will land herself in a heap of trouble. Not only will they learn more about the man Eve married, they will learn more about Eve's past as well. With a DA bent on re-election, Phyllis will land in jail for obstruction of justice.
When Phyllis gets her dander up, no one can stop her. She and Sam will find themselves getting in deeper.
This series is one I watch for. I love the baking and the camaraderie of the friends who share Phyllis' house. The mysteries are always well written and well plotted. WEDDING CAKE KILLER is no exception. This one is a little more intricately plotted than the others which makes it really hard to identify the killer. A very satisfying read.
SUMMARY
Wedding bells will be ringing in Weatherford, Texas, this Christmas when Phyllis Newsom opens up her home for her best friend's wedding. And although the bride is wearing white, no one suspects that she'll soon be wearing black…
After all the planning—and the cake tasting—the big day has arrived. Eve Turner, one of Phyllis's boarders—and her best friend—is moving out and getting married to the affable Roy Porter. While she's sad to see Eve go, Phyllis is more than happy to host the event in her house and to bake the bride and groom a delicious three-tiered coconut wedding cake. Even though a snowstorm in the forecast seems like a recipe for disaster, the day runs as smoothly as butter cream.
But the marriage doesn't last long past the honeymoon. When Roy's found dead at a Weatherford bed-and-breakfast, Eve's the top suspect. Now Phyllis must find out who iced Roy before her friend finds herself behind bars…
---
What do you think about this review?
Comments
No comments posted.

Registered users may leave comments.
Log in or register now!