"Her world collides with his; can his be saved?"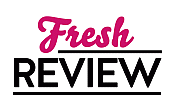 Reviewed by Annetta Sweetko
Posted December 31, 2012

In PRIMITIVE NIGHTS, Myla Jordan has come to Peru to be with lover and friend John Harris who is working with Endurance International, a humanitarian group working to stop the damage the uncaring companies are doing to the forest and tribal people. John went missing a year earlier and is believed dead. She stays to continue the work he had been doing and now is undercover with InterCorp but on a helicopter trip over the jungle her copter crashes. She will come to realize that it is possible that the damning information she has retrieved may not have been done as secretly as she thought. But at the moment she has more pressing things to think about. She survives the crash but is captured by one of the tribes she is trying to save. At first she is frightened near to death but when she looks up into a pair of green eyes she somehow feels better. Tarzan wouldn't hurt her. It's possible that reaction is caused by the drug he gave her, but even when that wears off, she still feels an amazing attraction to this man. She needs to get him to believe that she is really one of the good guys who wants to help his people.
Damon Hanson is half white but the leader of his father's people and has the job of figuring out what to do with the white woman wearing the enemies' emblem. He knows what he wants to do with this beautiful woman, but must think of his people and their fight for their way of life. As he listens with his heart he realizes that Myla is one of the good guys and will listen to the plans E.I. has to save the tribes.
To Myla's horror she finds out that some people she trusted and even loved aren't what she thought they were. Unable to trust anyone she used to work with, she must rely on her growing love for Damon to right the wrongs that are coming their way. In the chaos of saving his people she sees she cannot go back to what was but can she face living her life in the primitive way he has always lived?
PRIMITIVE NIGHTS is a fast paced romance that highlights the trouble with oil companies exploiting the land as well as loggers deforestation taking home from primitive tribes who have lived in the Peruvian jungle for centuries. I enjoyed the author's descriptive wording that made you feel the humidity of the jungle, the danger around you yet also the amazing beauty of the untouched lands. Romance lovers will not be disappointed in Myla and Damon's story, because of course the jungle wasn't all that was steamy. I look forward to more steamy offerings from this author.
SUMMARY
As a member of Endurance International, Myla Jordan seeks to stop the illegal logging, diseases and displacement that threaten primitive South American tribes. While posing undercover as an engineer for one of the biggest industrial culprits—InterCorp—her helicopter crashes, stranding her in the Peruvian jungle. Captured and dragged before a tribal leader, she's shocked by his light skin, green eyes, perfect English—and her body's instant reaction to his touch.
The woman wearing an InterCorp insignia—yet protesting her innocence—is a direct threat to Damon Hanson's people, yet he can't bring himself to let her be killed. Raised in the tribe, taught the ways of the outsiders by his English mother, he knows of only one way to protect the foolish woman. Toss her over his shoulder, declare she is his…and somehow resist the temptation she presents. Their powerful attraction gradually—sometimes painfully— overcomes suspicion. Yet even as their love grows as fast and wild as the rainforest, it may not be enough to overcome the common enemy that seeks to destroy them all.
---
What do you think about this review?
Comments
1 comment posted.
Re: Her world collides with his; can his be saved?

Thanks so much for a wonderful review!
(Candi Wall 3:51pm January 2, 2013)
Registered users may leave comments.
Log in or register now!