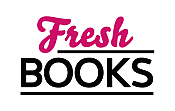 Suspense, thrills and love in October Best Reads
"Brilliant! This story blew me away!"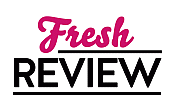 Reviewed by Jennifer Barnhart
Posted December 27, 2012

THE COLDEST WAR by Ian Tregillis is brilliant and days later I'm still trying to wrap my mind around the ending.
During WWII, England used powerful warlocks to defeat Germany and the elite super soldiers they created. Twenty years later, the very warlocks that saved the world are being eliminated, quietly and methodically. Without the warlocks to protect her, Britain's simmering hostilities with Russia threaten to boil over into war, but is the elimination of the warlocks the only threat to Britain?
Raybould Marsh former member of Milkweed, the covert organization that worked with the warlocks, struggles to maintain his precarious hold on his family. After the war, he cut ties with Milkweed, but with this new threat Marsh has no choice but to throw himself back into the dark acts of Milkweed and his own past to protect Queen, country, and his shattered household.
This is the second book in the Milkweed series by Tregillis and as I haven't read the first (but I am going to now), the subtext between characters was harder for me to grasp but Ian Tregillis does a remarkable job of explaining the previous events and backstory without slowing the pace. I would recommend starting with Bitter Seeds, the first of the series, because the plot in THE COLDEST WAR is intricate and draws upon events of the past. This story, the complexity and ramifications of the climax, blew me away. I highly recommend this story and I can't wait to read more in this alternate history series.
The characters are amazingly complex and flawed. I'm not sure if there were any I truly liked as an individual but I connected with them deeply. I don't want to give away the plot because it is that wonderful, but the aftermath of war and how these characters handled the fallout from it is beautifully written even when their actions are less than noble. There is a great deal of latitude given to the reader in deciding morality for the characters. There are no clearly drawn lines of black and white and these over- lapping shadows are what sets this story apart because it makes us ask what we would have done. Any story that can create such a strong reaction is worth reading more than once.
I'm a huge fan of alternate history and this series plays upon the myths from WWII and Hitler's experimentation with the 'supernatural'. If you're a fan of history, WWII novels, and flawed superheroes, than THE COLDEST WAR by Ian Tregillis will be perfect for you.
SUMMARY
In Ian Tregillis' The Coldest War, a precarious balance of power maintains the peace between Britain and the USSR. For decades, Britain's warlocks have been all that stands between the British Empire and the Soviet Union—a vast domain stretching from the Pacific Ocean to the shores of the English Channel. Now each wizard's death is another blow to Britain's national security.Meanwhile, a brother and sister escape from a top-secret facility deep behind the Iron Curtain. Once subjects of a twisted Nazi experiment to imbue ordinary people with superhuman abilities, then prisoners of war in the immense Soviet research effort to reverse-engineer the Nazi technology, they head for England.  Because that's where former spy Raybould Marsh lives. And Gretel, the mad seer, has plans for him. As Marsh is once again drawn into the world of Milkweed, he discovers that Britain's darkest acts didn't end with the war. And while he strives to protect queen and country, he is forced to confront his own willingness to accept victory at any cost.
---
What do you think about this review?
Comments
No comments posted.

Registered users may leave comments.
Log in or register now!