"A strange little island, 2 angelic twins and a killer hurricane come together to create horror."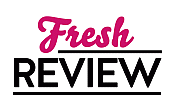 Reviewed by Lynn Cunningham
Posted December 22, 2012

Literature and Fiction Literary
Travel blog writer Lea Sutter has come to visit an obscure and strange little island called Cape Le Chat Noir. Located just off the coast of South Carolina, it's a small and colorful place with a decidedly odd history. Even though Hurricane Ernesto may be heading in the direction of this little island, Lea has made arrangements that she won't change. Not planning to be there more than a couple of days, she's meeting her friend that she became acquainted with online who will show her around some.
Everything starts oddly when Lea arrives and continues to become even more so. First of all, she enters a small place called The Tea Room where a very odd woman serves her a cup of tea. The woman gives Lea a bit of history that includes the hurricane of 1935 when so many people died. But then she explains that the dead were brought back to life to help rebuild the island. Lea doesn't know what to think of it.
Her friend, Martha, has told Lea about a ritual performed by a priest on the island called the Revenir Ceremony. In this ritual, the priest brings the dead back to life. It's apparently a huge tourist attraction. The couple that owns the boarding house where Lea will stay while she's on the island try to talk her out of attending it but she insists that she must see it.
At the location of the ceremony, Lea finally runs into Martha who stands with her during the ceremony. The priests come out and serve some men something called The Black Drink. They drink it and soon become violently ill. In mere minutes, the men are obviously dead. This is when the priest goes into action and actually does bring these men back to life.
Suddenly, the rains and wind begin to pick up and Martha takes Lea home with her. Lea, Martha and Martha's husband settle in to ride out the storm. At one point, a portion of the slate roof falls in and hits Lea on the head, knocking her out. When she comes to, Hurricane Ernesto has come and gone, but left horrific devastation in its wake. As Lea wanders the littered beach, she spots two beautiful little blonde blue-eyed boys who say their home and parents had been washed out to sea. She instantly becomes smitten with them and insists on taking them home to New York with her.
Her husband, Mark Sutter is a psychologist who stayed back home with their two children and to finish the last leg of a book tour. He tries to refuse to let Lea bring these strange boys into their home, but she won't come home without them. As soon as he sees them, he senses something not quite right with them even though, physically, they look like angels. The boys, Samuel and Daniel, start to show some disturbing and puzzling behavior almost instantly, but Lea doesn't debate anything with them. She gives into whatever they want. On top of that, she's acting very strangely herself. She's decided to trash her travel blog and start writing about death and death rituals.
Mark has no idea what is going on within his family but he's got some other more serious problems. It seems that people around him are starting to die some truly horrible deaths. The worst part is that all of the people had somehow angered the twins before they were murdered.
RED RAIN is another adult entry from the world of R.L. Stine and is a scary, fun ride all the way to the unexpected, twist ending. Pick this book up when you've got time to read it in one sitting because it's next to impossible to put down once you start it.
Learn more about Red Rain
SUMMARY
R.L. Stine, New York Times bestselling author of the Goosebumps and Fear Street series—the biggest selling children's books of all time—delivers a terrifying new adult horror novel centered on a town in the grip of a sinister revolt.
Before there was J.K. Rowling, before there was Stephenie Meyer or Suzanne Collins, there was R.L. Stine. Witty, creepy, and compulsively readable, he defined horror for a generation of young readers—readers who have now come of age.
Travel writer Lea Sutter finds herself on a small island off the coast of South Carolina, the wrong place at the wrong time. A merciless, unanticipated hurricane cuts a path of destruction and Lea barely escapes with her life. In the storm's aftermath, she discovers orphaned twin boys and impulsively decides to adopt them. The boys, Samuel and Daniel, seem amiable and immensely grateful; Lea's family back on Long Island—husband Mark and their two children, Ira and Elena—aren't quite so pleased. But even they can't anticipate the twins' true nature—or predict that, within a few weeks' time, Mark will wind up implicated in two brutal murders, with the police narrowing in.
For the millions of readers who grew up on Goosebumps, and for every fan of deviously inventive horror, this is a must-read from a beloved master of the genre.
---
What do you think about this review?
Comments
No comments posted.

Registered users may leave comments.
Log in or register now!