"A guide to saving money, time, and your cell phone."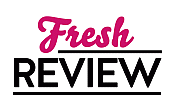 Reviewed by Auriette Lindsey
Posted December 1, 2012

We all want to be more efficient, to save time, spend wisely, and be healthier, right? Former investigative reporter Mark Di Vincenzo is making a career out of helping people do all that by guiding his readers to make better choices.
BUY SHOES ON WEDNESDAY AND TWEET AT 4:00 is Di Vicenzo's third book compiling consumer research and insider tips on the best times to do all kinds of things, from getting your teeth cleaned to traveling the world.
It's an easy book to read. Each chapter focuses on a different area, like work, home, or pet care, and tips are presented in a bite-sized Q&A format that allows you to peruse a handful of recommendations any time you have a few minutes to kill. I kept my copy in the car and flipped pages while my husband and I ran errands on the weekends. When I saw something interesting, like a better time to take his medication or a website that helps you find the most economical phone service for your lifestyle, I could share it with him right then.
Admittedly, some of the tips are fairly common knowledge and just plain common sense. Of course the best time to buy an annual calendar is just after the first of the year, when gift-giving season is over and most people have already gotten one. Some of the questions aren't phrased in the usual way. Like who would ask "When is the best time to dunk your cell phone in a pot of dry rice?" The answer is when you've gotten it very wet and want to help it dry out -- good advice, but a bit of a stretch to make it fit the book's theme.
Some really savvy shoppers may not need this book at all, but I think most people will find at least a handful of suggestions they can use. I kept a pen handy while reading and put a big star in the margin by the ideas most interesting to me. I marked 14 items. That's a buck each, based on the cover price of the book, and some of them -- like the one on what time of year to shop for flat-panel TVs -- could save me a lot more than that.
BUY SHOES ON WEDNESDAY AND TWEET AT 4:00It would be great for young people developing their bargain hunting skills, older folks who want to make the most of a limited income, and smart shoppers who want to verify that they know everything and maybe learn a thing or two they don't. BUY SHOES ON WEDNESDAY AND TWEET AT 4:00 makes a nice gift, too.
SUMMARY
Are you thinking that you might have gotten a better deal

on a purchase if only you'd known the right moment to buy?

Do you wonder if your workout would be more effective at

another time of day? Have you worried that your tropical

vacation plans might land you on an island paradise just in

time for monsoon season?

Mark Di Vincenzo's

eye-opening, phenomenally useful New York Times

bestseller, Buy Ketchup in May and Fly at

Noon, captured the attention of consumers across the

country—and saved readers time, money and trouble. Now he's

back with hundreds of brand-new timing tips! Do you

know:

(1) The best month to buy a cell phone?
(2) The

best day of the week to take your car in for repairs?


(3) The best week of the year to visit Mexico

City?
(4) The best time to confront someone who

"unfriended" you on Facebook?


Get more for your money,

maximize your time, take better care of your health and be

savvier about your career—simply by changing the time you do

certain things. Timing truly is everything!
---
What do you think about this review?
Comments
No comments posted.

Registered users may leave comments.
Log in or register now!