Mark Di Vincenzo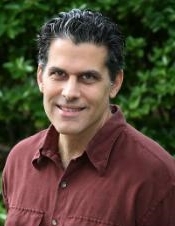 As a journalist with nearly a quarter century of experience, I've exposed abuses and been described as a writer who makes the complicated seem simple.
During a two-year stint as a reporter on the two-person state desk of a small daily newspaper along the southern shores of Lake Erie, I was the first reporter in Ohio to write about the state's first AIDS victim and about one of the first Ohioans diagnosed with Alzheimer's Disease.
From there, I moved to Virginia, to work for the Daily Press, a 100,000-plus-circulation newspaper. As a reporter there, I exposed wrongs, such as rampant abuses at public mental hospitals and decades of neglect by the agencies that monitor the environment. Newspapers from coast to coast, from The Washington Post to the Spokane (Washington) Review, published many of my stories, regardless of their length. (The Post jumped one of my stories three times, from page 1 to page 4 to page 5 to page 6 - a rarity even at a newspaper not afraid to publish lengthy stories.)
I've landed interviews with many VIPs, including Billy Graham, Jesse Jackson, Strom Thurmond, Francois Mitterrand and others, including Soviet generals and European royalty.
And I've won numerous awards, competing against reporters from The Washington Post, The Washington Times and The Associated Press, among others. In 1999, the Virginia Press Association created an award for the best news writing portfolio in the state - the closest thing Virginia had to a reporter-of-the-year award. I won it that year and then again in 2000. The next year I beat out reporters from The Charlotte Observer and the Atlanta Journal-Constitution to win the Southern Environmental Law Center's first-place journalism award. In 2001, I became the Daily Press' metro editor, shepherding and editing my reporters' award-winning stories and directing coverage of the newspaper's urban and suburban areas.
Over the years, I supplemented my newspaper work and honed my long-form writing skills by doing magazine cover stories.
During the summer of 2007, I left daily journalism to pursue book projects and long-form journalism and to start Business Writers Group, http://www.businesswritersgroup.com, a corporate writing and public relations company.
Born and reared in Cleveland, I'm a first generation American who graduated with honors from Bowling Green State University. I live in Newport News,a shipyard town in coastal Virginia that produced William Styron, Ella Fitzgerald and Pearl Bailey, with my wife, Jayne, and daughters Olivia and Sophia. My oldest daughter, Rosie, attends Oklahoma University.
Log In to see more information about Mark Di Vincenzo
Log in or register now!
Series
Books:
Buy Shoes on Wednesday and Tweet at 4:00, October 2012
Paperback
Buy Ketchup in May and Fly at Noon, October 2009
Paperback