"Kenyon chalks up yet another stunning addition to The Chronicles of Nick!"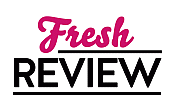 Reviewed by Heather Lobdell
Posted November 18, 2012

I, like all Sherrilyn Kenyon's readers, first fell in love with Nick many, many, many Dark-Hunter books ago in Night Pleasures the book where I found the world I always longed for and became a Kenyon junkie for sure. Back where it all began Nick was just a scribe, a butler/secretary/day security/punk kid who needed somewhere safe to go.
Throughout the Dark Hunter series Nick has grown with every book he has been in from a boy in the background to what he is today. Nick and his teasing ways were common and I looked forward to his playboy-make-a-mess-of-it ways. I have seen his highs and I was there to cry through his very lows.
Knowing Nick as only a Kenyon junkie can, I was unsure about this series. First, it's a YA series; I kept thinking really, for someone as full of sexual magnetism as Nick? A YA series? Kenyon what are you thinking! And then I broke down and read Inferno which I quickly followed with Invincible. Much to my astonishment I have read every book of this series too. Ms. Kenyon has reintroduced me to a boy on a level that has never been seen before. Nick Gautier is awkward, he struggles with friends, bullies, and the very same everyday kid stuff that my kids do. Only he is fighting all kinds of crazy monsters and himself too! This Nick is changing his life and hopefully he can save the world before he destroys it -- yeah that's a lot for a 15 year old kid, but hey no biggie it is Nick after all....yeah right!
So to the story...INFAMOUS starts off and things have gone nuts at school with a cyber-bully and now no one knows who to trust in anymore. So Nick has made it his mission to find out exactly who the cyber-bully is and put a stop to his garbage. His mom is cracking the whip on his head like he might just end the world one day...oh wait. Maybe more like she thinks he is going to be drinking and doing drugs and all the other stupid stuff that stupid kids do. He knows better than that. His friends are pushing from one end, his mom from another, and Ambrose from yet another. Nick feels like he is going in circles and he doesn't even know which way is up!
As much as I loved INFAMOUS there were a few glitches in this one that I personally just didn't like. From other Dark-Hunter books I knew that Cherise had always been a little hard on Nick and didn't really expect a lot from him. After all he needed Kyrian for a reason and it wasn't just for something to do. After reading INFAMOUS I do not like this woman at all. I understand that she needs to look after her son, but the harping and harping? After a while it seemed that she had put him down so often that I just expected foul things to come out of her mouth. By the end of the book I was almost glad that I knew her fate.
The other glitch was the ongoing theme of good vs. evil in a teenager's life. The bullying theme was worked and worked and almost forced throughout the book. Then there is another sub theme of just say no to alcohol and drugs that was mixed with some premarital sex is evil! Now I understand that this is a YA series, but it was a bit preachy and I really wish a different lesson had been taught. Every kid makes bad choices. There is not one kid in the world who has always done the right thing every single time. As bad as Nick was portrayed in the i>Dark Hunter Series I felt that the the 'goody goody' image that he comes off with in this book simply did not match up. Nick needs to make bad decisions I think that those choices would make a stronger impression on the young minds reading than the good boy image has. Show the young readers that there is a consequence for every action, mistakes are okay but learn from them.
That said do not think that INFAMOUS was bad, because I have to this day never read a bad Sherrilyn Kenyon book. These are just my personal opinions. I loved every other aspect of the book. Kenyon really gives us a deeper look at Nick's relationships with his friends and we even get a glimpse of more characters from other series. I am anxiously waiting for the next installment because I am committed. Bottom line is I have to watch Nick come into his own and find out all the changes that this Nick has made for the old Nick along the way! Oh, and who doesn't want more Acheron thrown in there too?
Learn more about Infamous
SUMMARY
The world has fallen in love with Nick Gautier and the Dark- Hunters.Now Nick's saga continues in the next eagerly anticipated volume...Go to school. Get good grades. Stay out of trouble. That's the mandate for most kids. But Nick Gautier isn't the average teenager. He's a boy with a destiny not even he fully understands. And his first mandate is to stay alive while everyone, even his own father, tries to kill him.He's learned to annihilate zombies and raise the dead, divination and clairvoyance, so why is learning to drive and keep a girlfriend so dang hard? But that isn't the primary skill he has to master. Survival is.And in order to survive, his next lesson makes all the others pale in comparison. He is on the brink of becoming either the greatest hero mankind has ever known.Or he'll be the one who ends the world. With enemies new and old gathering forces, he will have to call on every part of himself to fight or he'll lose everyone he cares about.Even himself.
---
What do you think about this review?
Comments
No comments posted.

Registered users may leave comments.
Log in or register now!