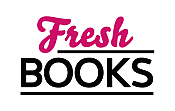 Summer Reads are HOT in July!
"Filled with mystery, resolutions, more questions, love story, friendship, magic, and much, much more."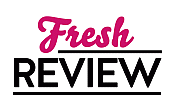 Reviewed by Abby Flores
Posted November 4, 2012

WHISPERS AT MOONRISE is the sequel in C.C. Hunter's Shadow Falls that you shouldn't miss. Filled with mystery, resolutions, more questions, love story, friendship, creepiness, magic, werewolves, and chameleon, this book will leave you breathless and wanting for more; especially for those who follow the series. Another paranormal at its best! Highly recommended for everyone!
I am surprised at how much I enjoyed the story because I haven't followed the series; in fact this is the first book I've read by C.C. Hunter. I requested this book for review because I had heard others rave about her books. Not realizing that this is the fourth book in the series, I struggled to love this story.
Kylie Galen, the heroine, finally discovers what she is, a Chameleon, but she doesn't know what that means! More confusing of all, she can see ghosts and she seems to have the characteristics of all supernatural species. As if she doesn't have enough problems, her love life gets in the way. Lucas, a werewolf, is torn because he must mate with a werewolf to have his way in the council, and Kylie isn't one. So Kylie doesn't have a choice but to lean on Derek, only he is having problems of his own, too. Amazingly, Holiday, a friend of Kylie's visits her as a ghost, only he isn't dead! Now, Kylie must save someone, then mend her relationship with Lucas, and figure out Derek and finally understand what really she is! Confusion really is in the air.
The plot is something I will never get tired of. Mystery, confusion, shocking revelations and twists are everywhere. Hunter wrote a well-developed storyline. It was action-packed. I was on a roller-coaster of emotions; I laughed, cried, got pissed, and everything in-between! The ending is a certified cliffhanger I never saw coming, and for that, I look forward to reading C.C. Hunter's other books, and if given the chance will read the earlier books in the series.
SUMMARY
A breathtaking new installment of the bestselling Shadow Falls series for young adults by rising star C. C. Hunter! At a camp filled with vampires, werewolves, and fairies, Kylie Galen has always struggled to figure out what she is. Now she finally knows the truth—but she's left with more questions than answers. She doesn't have a clue what her heritage means or how to harness her newfound powers. All she knows is that she needs to sort out her feelings for Derek, the sexy half-Fae who just confessed his love, and Lucas, her werewolf boyfriend who seems more committed to his pack than to their relationship. All the while, Kylie's dealing with a group of underground rogues who want her dead and a mysterious grandfather who makes it clear he doesn't trust the FRU . . . or Shadow Falls. Soon Kylie will have to choose: Will she stay with the new family she's formed at Shadow Falls, or will she leave with her grandfather and embrace her destiny?
---
What do you think about this review?
Comments
No comments posted.

Registered users may leave comments.
Log in or register now!