"COWBOY LUST is a wonderful erotica collection of short stories about cowboys and the women who love"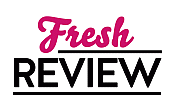 Reviewed by Cheryl Beal
Posted October 28, 2012

Erotica | Romance Erotica Sensual
COWBOY LUST is a wonderful erotica collection of short stories about cowboys and the women who love them.
In LADIES LOVE COUNTRY BOYS Julia Craven gets stranded on a country road and wanders in to a small county rodeo as she waits for a tow truck. She discovers a new found love for bull-riding cowboys while she's waiting for the tow truck, especially one Morgan Mitchell. Morgan gives Julia the ride of her life and a whole new appreciation for cowboys.....
Bethann Pritchard shows the whole town that Tommy Martin is her man and she does not share in SMALL TOWN FAMOUS. When the sheriff's daughter starts flirting & making eyes at Tommy, Bethann decides she's had enough and brings her shotgun out for a little target practice.
Sammi Jo Clemments has sent Jackson Lowry on a mad chase in RUNAWAY BRIDE -- a sweet, yet erotic short story about a young woman who is finding herself and finds love in the process. Jackson kidnaps his fugitive bride and takes her to his family's hunting cabin so he can convince her that they do belong together.
COWBOY LUST includes erotic short stories from fifteen of the leading authors in women's erotic fiction today and it is a must read for any lover of erotica. I thoroughly enjoyed each and every one of these stories and look forward to going back and rereading them again.
SUMMARY
These cowboys ride hard...
There's a reason Western romance novels never go out of fashion. The cowboy is an iconic figure embodying the dichotomy of the fiercely independent, earthy alpha male crossed with the male as a nurturer and protector. Cowboys take care of their women in every possible way. Wild and wayward women are gentled by the scent of horse and cow and the sight of sun-kissed skin, the feel of work-hardened thighs and arms, and the sound of a deep-voiced Texas drawl.
Contributors at the top of the Western romance genre, including Charlene Teglia, Randi Alexander, Cat Johnson, and editor, Delilah Devlin, have corralled strong and memorable characters ranging from ranch hands to cattle barons, to a rodeo star and a feisty female gunslinger.
Traversing romantic settings from Montana, Texas, California, Mexico, and the Outback of Australia, the stories in Cowboy Lust are risky and risqué, full of studs in spurs hot enough to send you to a vacation on a dude ranch!
---
What do you think about this review?
Comments
6 comments posted.
Re: COWBOY LUST is a wonderful erotica collection of short stories about cowboys and the women who love

This is really informative post. I really appreciate the effort.. Thank You!
(Mike Hernandez 7:43am May 26, 2014)
bobobo
(Adam Miras 6:28am April 17, 2015)
Great info! I recently came across your blog and have been
reading along. I thought I would leave my first comment. I
don't know what to say except that I have.
www.oneidauniversity.com
(Bryan Parker 5:49am November 13, 2015)
Useful information.I am actual blessed to read this
article.thanks for giving us this advantageous
information.I acknowledge this post.and I would like
bookmark this post.Thanks
www.customdissertation.co.uk
(Jack Mason 1:50pm November 23)
When you are required to submit a dissertation, it is arguably
by far the longest and the most complicated piece of writing
you have ever undertaken.

http://www.customdissertation.co.uk/
(David Lucer 11:16am November 25)
Fantastic and the reflection of the truth which you are
posted here for the help of the user http://google.com
(Ankit Saini 9:35am April 16)
Registered users may leave comments.
Log in or register now!