"All the gritty sexiness, hot rockers, and emotional challenges I've come to expect."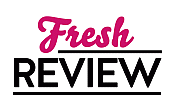 Reviewed by Maria Munoz
Posted October 28, 2012

I've been a big fan of Olivia Cunning's Sinners on Tour series and have eagerly anticipated the third book in the series so when it came in for review I snatched it up and started reading. I'm happy to report that the wait was worth it. DOUBLE TIME has all the gritty sexiness, hot rockers, and emotional challenges I've come to expect from Ms. Cunning.
Trey Mills, Sinner's outrageously sexy rhythm guitarist, has been secretly in love with his best friend Brian Sinclair, the band's lead guitarist. Their casual sexual encounters have stopped now that Brian is married to Myrna and they have a newborn son (see Backstage Pass). Brian is happy with his life but Trey is struggling to move on. Trey decides he needs to give up men and focus on finding the right woman for him just as he encounters Reagan Elliot.
Reagan entered a contest to be fill-in guitarist for Exodus' End never really expecting to win. But when she blows them away with her audition she finds herself getting ready to tour with the band. Trey, sitting in on the auditions, finds himself drawn to Reagan because she plays just like Brian. Once he gets to know her, he finds himself attracted to her passion and spirit. They quickly start falling in love and are thrilled that their bands will be touring together. Trey's determination to be a one-woman man is challenged by Ethan Conner, Reagan's roommate. They were lovers until Reagan caught him cheating on her with another man. Now she thinks of him as her gay best friend not realizing that he is still in love with her. At first he hopes to fan the flames of attraction that flare up between him and Trey to push him out of Reagan's live, but soon they find that what they all feel is bigger than any two of them alone.
DOUBLE TIME gives us Trey's much anticipated happy ending, and all the sexual adventures along the way. Trey has a bit of little-boy-lost vibe. He has longed to be loved and accepted, things he finally finds with Ethan and Reagan. Fundamentally, the story is about being honest and accepting of who you are; a theme we see for Trey, Ethan, and Reagan separately and as a trio. There was a subplot involving someone stalking Reagan that I found less compelling then the romantic relationships which kept me reading late into the night. It was also great fun to check in with some of the other Sinners. I can't wait for Jace's story, Hot Ticket, due out in early 2013.
SUMMARY
He Craves Her Music and Passion
On the rebound from the tumult of his bisexual lifestyle, notoriously sexy rock guitarist Trey Mills falls for sizzling new female guitar sensation Reagan Elliot and is swept into the hot, heady romance he never dreamed possible.
She Can\'t Get Enough of His Body
Ecstatic to be on tour learning the ropes with Trey\'s band, The Sinners, Reagan finds she craves Trey as much as she craves being in the spotlight.
They Both Need More...
When Reagan\'s ex, Ethan Connor, enters the scene, Trey\'s secret desires come back to haunt him, and pleasure and passion are taken to a whole new level of dangerous desire.
---
What do you think about this review?
Comments
No comments posted.

Registered users may leave comments.
Log in or register now!