"Illegal immigration and domestic abuse in this romance between TX ranger and border town detective"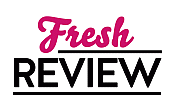 Reviewed by Patricia Woodside
Posted October 10, 2012

Romance Suspense | Inspirational Romance | Suspense
No sooner than Texas Ranger Cody Jackson shows up in Durango, TX, a killer strikes. As he and Detective Liliana Rodriguez hunt for the killer's identity, it quickly becomes apparent that there are either multiple murderers or they have a serial killer on the loose. Working to solve the crimes in the midst of their personal challengesóCody, new to the area, is parenting a reluctant teen who recently lost his mother and Liliana's fighting to protect a sister who may be in an abusive relationshipódraws the pair closer together. As their feelings unfold, they learn that many things are not as they seem.
I'm most familiar with Margaret Daley as a writer of short, inspirational romances, a genre in which she is one of the masters. SHATTERED SILENCE is the second book in The Men of the Texas Rangers series, Daley's first single-title series, I believe.
Fans of Daley will be happy that her trademark breezy style remains apparent in this longer work. What has changed is the subject matter and the number of moving pieces. Daley introduces multiple subplots, including some red herrings, and effortlessly weaves them into an intricate, suspenseful read. SHATTERED SILENCE delves into difficult topics, such as illegal immigration, racial prejudice and domestic abuse, as the romance unfolds between Liliana and Cody.
In the end, however, the romance seemed rushed and at times stilted. Once the matter of the killer was resolved, it felt as though it were necessary to wrap up the romance as soon as possible though the relationship seemed to have only just begun to heat up. SHATTERED SILENCE was an otherwise enjoyable read.
SUMMARY
A serial killer is targeting illegal aliens in southern Texas. Texas Ranger Cody Jackson is paired with a local police officer, Liliana Rodriguez, to investigate the murders.
While the case brings Cody and Liliana ever closer, the tension between Americans and Mexican Americans heightens. As Cody and Liliana race to discover who is behind the murders and bring peace to the area, what they uncover isn't what they expected. Will Cody and Liliana's faith and love be strong enough to survive the storm of violence?
---
What do you think about this review?
Comments
No comments posted.

Registered users may leave comments.
Log in or register now!