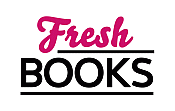 Spring for these books in March
Margaret Daley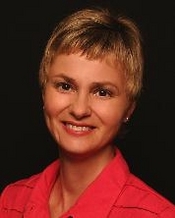 Blogging at Fresh Fiction
Margaret Dale | The History of the Texas Rangers
September 21, 2013
I have written four books in the Men of the Texas Rangers Series for Abingdon. The last one, Read More...
Margaret Daley | A Motive for Murder: Revenge
February 23, 2013
I was in the middle of writing SCORNED JUSTICE when the show Read More...
Margaret Daley | A Hero--a Texas Ranger
October 14, 2012
I'm a visual person and when I write, I visualize my plot. So when I began planning my first book in the Read More...
Margaret Daley, an award-winning author of ninety books (five million sold worldwide), has been married for over forty years and is a firm believer in romance and love. When she isn't traveling, she's writing love stories, often with a suspense thread and corralling her three cats that think they rule her household. To find out more about Margaret visit her website.
Log In to see more information about Margaret Daley
Log in or register now!
Series
Men of the Texas Rangers | Guardians, Inc. | A Town Called Hope | Caring Canines | Strong Women, Extraordinary Situations | Alaskan Search and Rescue | Capitol K-9 Unit | Lone Star Justice
Books:
Christmas Peril and Yuletide Abduction, October 2021
Mass Market Paperback / e-Book
Deadly Risk, September 2021
Paperback / e-Book
A Father's Promise and A Baby for the Rancher, August 2021
Mass Market Paperback / e-Book
Christmas Mountain Protector, October 2020
e-Book
A New Beginning, October 2020
Mass Market Paperback / e-Book
His Holiday Family & The Christmas Children, September 2020
e-Book
Lone Star Standoff, May 2019
Lone Star Justice #6
Paperback / e-Book
Lone Star Christmas Witness, December 2018
Lone Star Justice #5
e-Book
Her Holiday Hero and Lone Star Holiday, October 2018
Mass Market Paperback / e-Book
Texas Baby Pursuit, August 2018
Lone Star Justice #4
e-Book
Texas Ranger Showdown, April 2018
Lone Star Justice #3
e-Book
Lone Star Christmas Rescue, November 2017
Lone Star Justice #2
e-Book
Her Baby's Protector, March 2017
Paperback / e-Book
The Cowboy's Texas Family, January 2017
Lone Star Cowboy League: Boys Ranch
Paperback / e-Book
High Risk Reunion, October 2016
Lone Star Justice #1
e-Book
Security Breach, June 2015
Capitol K-9 Unit
Mass Market Paperback / e-Book
To Save Her Child, February 2015
Alaskan Search and Rescue
Mass Market Paperback / e-Book
Deadly Holiday, December 2014
Strong Women, Extraordinary Situations Book 3
e-Book
The Yuletide Rescue, December 2014
Alaskan Search and Rescue
Mass Market Paperback / e-Book
Mistletoe Kisses, December 2014
Inspy Kisses #3
e-Book
Deadly Hunt/Deadly Intent, October 2014
Strong Women, Extraordinary Situations
e-Book
Her Hometown Hero, September 2014
Caring Canines #3
Paperback / e-Book
Bodyguard Reunion, June 2014
Guardians, Inc.
Paperback / e-Book
Deadly Intent, June 2014
Strong Women, Extraordinary Situations Book 2
e-Book
Deadly Hunt, April 2014
Strong Women, Extraordinary Situations Book 1
e-Book
The Baby Rescue, February 2014
Witness Protection Book 2
Mass Market Paperback / e-Book
Her Holiday Hero, November 2013
Caring Canines #2
Mass Market Paperback / e-Book
Severed Trust, October 2013
The Men of the Texas Rangers #4
Paperback / e-Book
Healing Hearts, July 2013
Caring Canines #1
Hardcover / e-Book
Guarding the Witness, April 2013
Paperback / e-Book
Scorned Justice, April 2013
Men of Texas Rangers #3
Paperback / e-Book
Detection Mission, February 2013
Paperback / e-Book
Christmas Stalking, November 2012
Guardians, Inc. #4
Paperback / e-Book
Shattered Silence, October 2012
Men of the Texas Rangers #2
Trade Size / e-Book
A Mom's New Start, September 2012
A Town Called Hope #3
Paperback / e-Book
Love Gone to the Dogs, July 2012
e-Book
A Love Rekindled, April 2012
A Town Called Hope #2
Paperback / e-Book
Saving Hope, March 2012
Men of the Texas Rangers #1
Trade Size / e-Book
His Holiday Family, December 2011
A Town Called Hope #1
Paperback / e-Book
Hidden in the Everglades, September 2011
Guardians, Inc. #3
Paperback / e-Book
Protecting Her Own, June 2011
Guardians, Inc #1
Paperback / e-Book
Trail of Lies, April 2011
Texas Ranger Justice
Paperback
Christmas Bodyguard, December 2010
Guardians, Inc #1
Paperback / e-Book
A Daughter For Christmas, November 2010
Helping Hands Homeschooling
Paperback / e-Book
Heart Of A Cowboy, July 2010
Helping Hands Home Schooling
Paperback
Love Lessons, April 2010
Helping Hands Home Schooling
Mass Market Paperback
Together For The Holidays, November 2009
Mass Market Paperback
A Family For Tory And A Mother For Cindy, June 2009
Mass Market Paperback
Poisoned Secrets (Murder And Mayhem, No. 1), March 2009
Mass Market Paperback
What Sarah Saw, January 2009
Without A Trace, #1
Mass Market Paperback
A Texas Thanksgiving, November 2008
Homecoming Heroes
Mass Market Paperback
Forsaken Canyon, October 2008
Mass Market Paperback
The Power of Love and The Courage to Dream, July 2008
Mass Market Paperback
Family Ever After, May 2008
Fostered by Love
Paperback
Don't Look Back, March 2008
Reunion Revelations #3
Paperback
Heart of the Family, December 2007
Fostered By Love
Paperback
Buried Secrets, October 2007
Mass Market Paperback
Family For Keeps And Sadie's Hero, August 2007
Paperback
Vanished, May 2007
Paperback
Once Upon a Family, April 2007
Miniseries: Fostered by Love
Paperback
So Dark the Night, March 2007
Paperback
Heart of the Amazon, January 2007
Paperback
Tidings of Joy, October 2006
Hardcover
Hearts On The Line, June 2006
Miniseries: Faith at the Crossroads
Paperback
When Dreams Come True, March 2006
Paperback
Gold in the Fire, October 2004
The Ladies of Sweetwater Lake, Book 1
Mass Market Paperback / e-Book