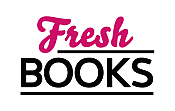 Summer Reads are HOT in July!
"A pleasant story of life in the English countryside."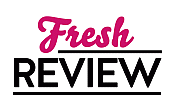 Reviewed by Maria Munoz
Posted September 29, 2012

Maz Harwood's life takes a sudden turn when her boyfriend dumps her for his ex and her best friend Emma needs someone to take over her veterinary clinic while she and her husband take a much needed vacation. Not quite sure how it happened, Maz finds herself leaving London for an extended stay in the village of Talyton St. George in Devon. For Emma, Talyton is where she grew up. Her childhood home, Otter House, has been converted to house her practice. She loves the village and all its inhabitants, four and two legged. Poor Maz might as well be in a foreign country.
Maz is a good vet who knows how to treat sick animals. The unspoken rules and expectations of small town life are another matter. There's the rivalry with the oldest vet practice in town owned by the Fox-Giffords. The father is determined to see Otter House closed while the son is handsome and dashing but with suspect motives given the rivalry. The locals won't trust the new vet making it difficult to do her job, something that becomes increasingly important as Maz learns the real financial state of the practice. Good or bad, news travels fast in a small town and Maz finds herself putting out fires with every mistake she makes. Life in the English countryside is more complicated than you would think.
CITY GIRL, COUNTRY VET is a pleasant story of life in the English countryside. Cute animals, quirky villagers, a beautiful setting, emotional ups and downs...the story has all the elements a reader would expect. Maz is suitably out of her element leading to some humorous accidents and miscalculations. I enjoyed the story, though at times I thought it dragged a bit. At times Maz seemed a bit naive for someone with years of experience as a vet. I am curious, though, to see how Maz and her story evolve now that she's had her introduction to Talyton.
CITY GIRL, COUNTRY VET, is a reissue of the first book in the Otter House Vets series previously published as Trust Me, I'm a Vet.
SUMMARY
London veterinarian Maz Harwood has learned the hard way that love and work don't mix. So when Emma, her best friend from vet school, asks her to look after her practice in the English countryside for six months, Maz decides that is just the change of scenery she needs. But country life is trickier than she could have imagined.
It is one thing to trade her smart heels for wellies; it's another to deal with unwelcoming locals, an intense rivalry with the town's other vet practice, and worse yet, the realization that her friend's practice is in as bad a shape as Maz's own broken heart. Things get even more complicated when she meets her rival's dashing son, who is totally unsuitable as a prospect... or is he? Can Maz win over the locals, save the lives of her patients, keep Emma's practice from going under... and find love again?
Cathy Woodman, a fresh new voice in women's fiction, has written a warm, breezy romantic comedy with just enough mishap and plenty of adorable four-legged creatures.
---
What do you think about this review?
Comments
No comments posted.

Registered users may leave comments.
Log in or register now!