"Out of this World Dreams"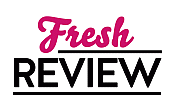 Reviewed by Jessica Dunn
Posted September 28, 2012

One magical night MacArthur "Mac" Dugan met a magical otherworldly woman, Zianne. The love and passion they shared was as unbelievable as the fact Zianne was from Nyrian in another galaxy. She told him of her home and how the people of Gar were destroying it and wanted to capture her people's soul. Zianne explained how only on earth with the power of Mac's sexual energy was she able to take a form with a body. She described how where she is from they are just light from their energy of their soul. Zianne gave Mac the information and directions on what they needed to do in order to bring her people to earth.
Zianne was terrified for her people and she has to go back to home to where her soul stone ha remained. She doesn't want to leave Mac having fallen so deeply in love with him but she knew she must go back and set things up for her people to be ready when Mac has things prepared for them to come to earth. Zianne leaves Mac and travels back home and finds things have gotten worse. Zianne tells her people that Mac is preparing to help them. Her trip to earth and home is just one day for her but for Mac twenty years must have passed. Zianne struggles to return to Mac and prays he is able to hold on to her love and complete the mission they began.
DREAM BOUND is the first book in Kate Douglas' new series. Douglas has found a brilliant new backdrop for her creative and erotic storytelling talent. Once you get past the entire introduction where it is necessary to set the scene and provide all the background information the story really takes off. I was fascinated by this new world and found myself wrapped up in learning about all the new characters.
DREAM BOUND has a group of characters that Mac has brought together to use their sexual energy and dreams to bring the Nyrians to Earth. I give DREAM BOUND a ten out of ten in steaminess factor. The sex scenes are blazing hot and will leave you breathless but begging for more. I think Douglas has another winner on her hands with her new series and I for one can't wait for more.
SUMMARY
They are creatures of light in search of an energy source to help them survive. So when the Nyrians discover amazing power in the extreme passion and sexual pleasure of humans, they come to Earth to satisfy their needs. For years, Mac Dugan has been trying to find the mysterious being he once loved and then lost. Now he has gathered a group of six highly intuitive and extremely sexual men and women at a secret mountain hideaway. Here he hopes to focus their potent sensuality into highly erotic fantasies that will summon his lover, Zianne. What he doesn't anticipate is each team member making extraordinary sexual discoveries of their own.
---
What do you think about this review?
Comments
No comments posted.

Registered users may leave comments.
Log in or register now!