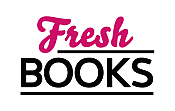 Summer Reads are HOT in July!
"An Endlessly Fascinating Blend of History and Fiction"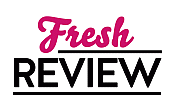 Reviewed by Jennifer Barnhart
Posted September 27, 2012

Armed with a stolen bronze dagger and little else, twelve year old Hylas must find a way to defend himself against the Crow, warriors of the House of Koronos, as they seek to kill him and his little sister Issi simply because they're the last of the Outsiders. Hylas leads them away from his sister in order to protect her, but soon he finds himself far from home and far from Issi with little hope of getting back to her. With the Crows following, Hylas must form unusual alliances in order to survive and learn why the Crows are so afraid of him.
GODS AND WARRIORS by Michelle Paver is set during the Bronze Age, nearly three and a half thousand years ago, in what is now Greece. As little is known about these earliest inhabitants, their beliefs, their customs, and their way of life, I found this book to be a good blend of fiction and fact and with the helpful Author's Note at the end, Ms. Paver explains what she used for inspiration and information. The world is beautifully drawn, creative, and it feels authentic. This isn't so much a work of historical children's literature as it is children's fantasy, but don't be fooled by the children's or YA labeling, this is an amazingly good story no matter your age. This book is appealing to boys and girls and children and adults. There's a little something for everyone from eating fish eyeballs, to fighting off sharks and swimming with dolphins, to crawling over human statues and running from the Angry Ones, vengeful spirits. This all combines to make a fascinating story, set in a fascinating world. The worldview is very different than ours and Ms. Paver cleverly builds it without sacrificing the pace of the story. GODS AND WARRIORS is a fast paced story but there's little humor in it. It's not dreary by any means, but there's a constant worry and fear that hangs over the characters. That's in keeping with the plot, but it's something to keep in mind if your reader prefers light-hearted and funny stories.
As GODS AND WARRIORS is the first book in this new series, don't expect all the questions to be answered. There is definitely a cliff-hanger of an ending, leaving me very curious to how this series will unfold. If you're a fan of the Percy Jackson series, which both my daughter and I are, Michelle Paver is an author you should check out. GODS AND WARRIORS shines a light upon the land of the Aegean Sea before the Greeks, before Zeus and Olympus, and during the time of Atlantis. Endlessly fascinating from the first to the last page, this is a good beginning to a promising series.
SUMMARY
In the turbulent world of the Mediterranean Bronze Age, Hylas, a lowly twelve-year-old goatherd, thief, and outsider, journeys from the Greek mountains to Crete and Egypt, making allies with animals, battling tyranny, and withstanding the elemental powers of the gods of land and sea.
---
What do you think about this review?
Comments
No comments posted.

Registered users may leave comments.
Log in or register now!