"Heartwarming and Moving"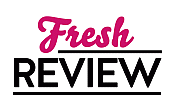 Reviewed by Jessica Dunn
Posted September 23, 2012

Multicultural Contemporary Fiction
Kara Newell's life has just been turned inside out. It started with a certified letter from an attorney in Charleston, South Carolina. The attorney informed her that she was requested to be at the reading of one Taylor Patton's will. Kara was adamant that she had no relationship with and no knowledge of Mr. Patton but the attorney insisted and so Kara finds herself far away from her New York City life in South Carolina. When Kara enters the attorney's office she is greeted unpleasantly by several pairs of eyes that are identical to hers. According to the will she is Taylor Patton's daughter and sole heir to his vast estate. Kara can't believe that the one man she has known her whole life isn't her biological father. Kara quickly calls her mother to find out but her mother is unable to discuss it all she says is the allegations are true and she will come see her daughter as soon as she can.
The family attorney asks his cousin and local sheriff, Jeffrey Hamilton to keep an eye out on Kara; it seems her newly discovered extended family is none too happy to have her in town. Jeff is a former marine who gave up his military career to come back home to the small town and take care of his grandmother. Back in the small community Jeff makes it a rule not to date within the community, the rumor mill is quick and he has no intentions of ever settling down. As a favor to his cousin Jeff stops by to check on Kara and he is taken aback by his instant attraction to her. Jeff offers to show Kara around but his intentions are to keep it strictly neighborly.
ANGELS LANDING is a heartwarming novel about a woman who discovers her life isn't what she thought it was. Not only does Kara discover her paternity but she uncovers her Gullah heritage. The story builds with excitement as a mystery unfolds when Kara begins to restore her family estate and is plagued by someone trying to harm her. I found Jeff sexy and charming and enjoyed seeing how he starts off telling himself he is just helping out Kara and keeping an eye on her but he starts breaking his own rules and their dates become something more. I began to wonder if Jeff would be able to put aside his fears of losing everyone he loves to give a relationship with Kara a chance? For that matter, can Kara put aside her notions of who she thought she was to find the woman she can be with Jeff? I thoroughly enjoyed ANGELS LANDING and recommend it to all romantics.
SUMMARY
Sometimes love can take you by surprise.
Kara Newell has a big-city life that needs a major shake-up. Her dedication as a social worker is unwavering, yet her heart tells her that there is more to life than just work. Kara gets the push she needs when she shockingly inherits a large estate on an island off the South Carolina coast. Now the charming town of Angels Landing awaits her . . . along with a secret family she never knew she had.
After surviving war, loss, and heartbreak, ex-marine Jeffrey Hamilton takes his position as sheriff of idyllic Cavanaugh Island very seriously. So he is the perfect person to watch over the beautiful, confident woman who has turned her new family's expectations upside down-and stepped into the crosshairs of angry local residents.
But soon Kara becomes more than just a job to him, and he begins to need her in ways he never expected. As Kara and Jeffrey confront the town gossips together, they'll learn to face their fears and forgive their pasts in order to find a future filled with happiness in Angels Landing.
---
What do you think about this review?
Comments
No comments posted.

Registered users may leave comments.
Log in or register now!