"Another great addition to this exemplary futuristic crime thriller series."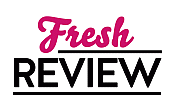 Reviewed by Tanzey Cutter
Posted September 22, 2012

Paranormal Thriller | Romance Suspense | Thriller Crime
Set in 2060, this latest "In Death" novel has Lt. Eve Dallas and her group of experienced investigators looking into the mass murder of patrons of a trendy Lower West Manhattan bar where customers supposedly went berserk and starting killing each other. Then another bizarre attack of the same nature occurs at a nearby restaurant. Could these horrific events be connected to the Red Horse network, which was prolific during the Urban Wars of the 21st century and held responsible for attacks using airborne hallucinogens? As usual, Eve's exhaustive research and intense analysis, aided by her intelligent investigators, leads to a complex and satisfying conclusion.
The multi-talented Nora Roberts, writing as J. D. Robb, provides another great addition to this exemplary futuristic crime thriller series.
SUMMARY
It was just another after-work happy-hour bar downtown, where business professionals unwound with a few drinks . . .until something went terribly wrong.
And after twelve minutes of chaos and violence, eighty people lay dead.
Lieutenant Eve Dallas is trying to sort out the inexplicable events. Surviving witnesses talk about seeing things—monsters and swarms of bees. They describe sudden, overwhelming feelings of fear and rage and paranoia. When forensics gives its report, the mass delusions make more sense: It appears the bar patrons were exposed to a cocktail of chemicals and illegal drugs that could drive anyone to temporary insanity—if not kill them outright.
But that doesn't explain who would unleash such horror—or why. And if Eve can't figure it out fast, it could happen again, anytime, anywhere. Because it's airborne. . . .
---
What do you think about this review?
Comments
No comments posted.

Registered users may leave comments.
Log in or register now!