"Dark, Sultry and Primal Romance"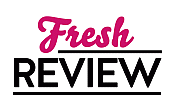 Reviewed by Jessica Dunn
Posted August 31, 2012

Deep in the jungles of the Amazon are savage animals both men and beasts. Captain Kathleen McKnight is undercover on assignment when the op goes bad and she is taken by the drug cartel and brutalized. Her death is imminent when a jaguar runs into the camp. Just after she hears the screams and all goes quiet, a man only wearing shorts walks up to her and helps her. He introduces himself and helps keep her together until she loses consciousness. When Kathleen wakes up she sees her men have arrived but there is no sign of the jaguar or Connor. She returns to the United States where Kathleen begins her long road to recovery.
Connor Anderson has been out prowling the Amazon with his sister Maya when he hears a woman being held captive by the local drug runners. Connor wants to save the woman but how? It's not like he can slip in and untie her with his teeth. When it's obvious Kathleen isn't going to make it out alive Connor runs out and scares off the drug cartel then quickly shifts from his jaguar form and pulls on a pair of shorts. Connor tries to keep this beautiful woman awake and get her out of the jungle to help. When he hears her team approaching he takes the opportunity that her loss of consciousness provides and leaves before he is discovered.
One year later Kathleen is back in the Amazon, this time she is hoping to find closure in her healing process and if she happens upon Connor then all the better. Conner has spent the last year wondering if Kathleen is okay and dreaming of her in his arms. So when his sister, Maya and he find her in their jungle he prays his dreams are coming true but she isn't a shifter so how can they possibly have a future?
SAVAGE HUNGER is set deep in the Amazon and author Terry Spear brings the dark sultry jungle to life before your eyes. The chemistry between Kathleen and Connor is blazing hot and will leave readers breathless. Best Selling Author Spear known for her Werewolf Series kicks off her new Jaguar shifters series with SAVAGE HUNGER and I believe she has another best seller on her hands.
SUMMARY
Kathleen McKnight is on a dangerous mission to help her army team take down a drug lord. She's a tough as nails recruit, but when she's caught in the crossfire, she has to rely on a mysterious man to save her. She has no idea that he has big plans for her...
Connor Anderson is a jaguar shifter who is looking for his mate. When he rescues Kathleen in the jungle-twice�he can't help but be intrigued. Will a bite or a scratch turn Kathleen into the perfect jaguar mate?
---
What do you think about this review?
Comments
No comments posted.

Registered users may leave comments.
Log in or register now!