"A Sizzling Attraction Ignites A Fire Between Leila and Vlad"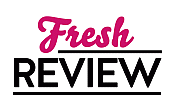 Reviewed by Jessica Dunn
Posted August 14, 2012

Leila was training to be a gymnast when a tragic accident at age thirteen changed her future forever. After overcoming her life and death battle Leila began experiencing side effects of the downed power line. She began to see images when she touched something with her right hand. Leila realized she was seeing the past, present or future of others that had touched the object. She is horrified by visions of people's worst sins but the result of the power line has much greater consequences, her body gives off electrical energy and a single touch of her skin could kill a mere mortal.
Vlad Tepesh is no mere mortal; he is Vladislav Basarab Dracul the original Vlad the Impaler. When Leila is abducted her kidnappers use her powers to help them locate Vlad. Leila and Vlad's worlds collide and are forever changed. Vlad has the ability to wield fire but his five hundred years of existence have been stone cold until he meets Leila. Vlad's capacity to control fire protects him from being harmed by Leila's electricity, in fact he absorbs her energy and the fire they share is explosive.
ONCE BURNED is sizzling with sexual chemistry. The story is fast paced and you will find yourself reading the pages as fast as you can to find out what will happen next. Author Jeaniene Frost brings her characters to life and makes the reader ache to be a part of their world. ONCE BURNED blends a scorching romance with a thrilling mystery in a paranormal world. This is book one of Frost's Night Prince Novels and I have to just say WOW! ONCE BURNED is one of the best paranormal romances novels of this year.
SUMMARY
After a tragic accident scarred her body and destroyed her dreams, Leila never imagined that the worst was still to come: terrifying powers that let her channel electricity and learn a person's darkest secrets through a single touch. Leila is doomed to a life of solitude...until creatures of the night kidnap her, forcing her to reach out with a telepathic distress call to the world's most infamous vampire...
Vlad Tepesh inspired the greatest vampire legend of all--but whatever you do, don't call him Dracula. Vlad's ability to control fire makes him one of the most feared vampires in existence, but his enemies have found a new weapon against him - a beautiful mortal with powers to match his own. When Vlad and Leila meet, however, passion ignites between them, threatening to consume them both. It will take everything that they are to stop an enemy intent on bringing them down in flames.
---
What do you think about this review?
Comments
No comments posted.

Registered users may leave comments.
Log in or register now!