"Intrigue, passion and of course pirates"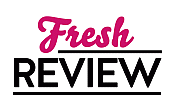 Reviewed by Jessica Dunn
Posted August 10, 2012

Modern day treasure hunter Logan Cutter was accustomed to fishing gold and gems from the ocean. Then one late night he fished out the rarest of finds, a woman. While on a salvage mission for the four hundred year old Spanish Ship Nuestra Senora de Garza, Logan was prepared to encounter pirates as they were regrettably a common drawback to the salvage business. What he wasn't prepared for was "Annie". Logan knew she was probably lying about how she got into the ocean but he found himself drawn towards her. Know as the Wolf, Logan had always been quiet and a loner but "Annie" stirs him up and he finds it challenging to stay away from her. Logan wants to trust "Annie" and for her to trust him but how can that happen if she continues to hide who she is?
"Annie", Daniela Rosado has found herself in dangerous situations but none compares to coming-to in the middle of the ocean with a lump on her head and being rescued by Logan Cutter. Dani can't believe her cousins knocked her unconscious and threw her into the ocean during the night just to get her on Logan's ship. Aboard the Lone Wolf Dani begins to help Logan uncover his treasure but she doesn't trust anyone so she decides to continue to be Annie. Dani has experience with how to run and hide but the temptation of Logan may be too much. She wonders, what would happen if she stops running? Can she trust Logan to keep her safe if she tells him her secrets? Most of all can she trust Logan with her heart?
VORTEX is a thrilling story filled with intrigue, passion and of course pirates. Author Cherry Adair's depiction of Logan is every woman's fantasy. From Logan's scruffy beard and sculpted body to his sense of honor and animal magnetism, it's no wonder Dani would consider risking all for a chance to be with him.
I relished VORTEX and didn't put it down until I was finished and then I got the electronic versions of the first two books in the series and devoured both until early the next morning. I recommend reading the books in order so that you get to know all the Cutter brothers but the books are written so they can be read as standalones. My only disappointment is the next book Storm Chaser won't be out until July of next year but I found lots of fun bits on Adair's website to appreciate in the meantime.
Learn more about Vortex
SUMMARY
"Cherry Adair plunges into a world of high-sea adventure and romance, where a long-lost treasure is a deadly lure--and love is the most dangerous current of all..."SWEPT AWAYSearching for a sunken ship off the coast of Peru, treasure hunter Logan Cutter manages to pull a very different kind of prize from the sea--a stunningly beautiful woman. Her name is Daniela Rosada, an exotic gallery owner tossed overboard by ruthless drug dealers. But something about her story is as fishy as the sea--and twice as dangerous...IN TOO DEEPWith her knowledge of Peruvian artifacts, Dani offers to help Logan translate an ancient map that will lead them to a shipwrecked treasure--and into a carefully laid trap. But the closer they get, the deeper she falls for him, not realizing that Logan is hiding a secret of his own. By the time she learns the truth about his boat, his brothers--and his blood feud with pirates--it's too late. By falling in love, they've set a course for disaster... "Thrilling and hazardous! When you add in the sensuous sizzle, you have the full Adair package." --"Romantic Times"on "Undertow" """"
---
What do you think about this review?
Comments
No comments posted.

Registered users may leave comments.
Log in or register now!