"Your fears can actually kill you, especially if you've got a little help."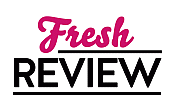 Reviewed by Lynn Cunningham
Posted August 9, 2012

DC Lacey Flint is approached by DI Mark Joesbury to take on an undercover assignment that will take her into the heart of one of the most prestigious learning institutions in the world. It seems that an alarming amount of students are committing suicide at Cambridge University and no one can quite pinpoint the reason. Lacey is asked to pose as a new university student with some of the same psychological issues that the victims had. As it's Joesbury who's doing the asking, she doesn't feel that she can turn him down, given the way she feels about him.
So she gets the details of her new identity and is set up in a dorm room that had belonged to the most recent victim. Lacey is to be Laura Farrow, a psychology major. The only person connected to the University that knows Lacey is undercover is Dr. Evi Oliver head of a counseling clinic for students that need psychological counseling. In fact, Dr. Oliver is the one that first brought the situation to the attention of an old friend at Scotland Yard.
However, the lovely Dr. Oliver has her own set of issues lately. Because of a long ago ski accident; she's dependent on a wheel chair, stair lifts, and a cane. Recently, her pain medication doesn't seem to be working very well, or at all. On top of that, she's finding things left inside her house that point to fears that she developed years ago. These are fears that no one knows about except herself. However, someone knows what they are and are playing some very cruel pranks on her.
Lacey starts having some issues almost immediately following her settling in to her dorm suite. She starts following the exact path of the last girl that occupied her room. The girl that's now in the hospital suffering from severe burns over most of her body due to setting herself on fire. Lacey's having dreams that are much too real, and she's starting to feel as if she's been drugged off and on.
Both Lacey and Evi have secrets in their past that can be brought to the forefront and used to cause them to harm themselves. Someone has managed to unearth them rather quickly and is pushing all the right buttons in scaring these women so badly that they may be manipulated to commit suicide. Lacey's only chance to put a stop to this is to find out who's behind it, but will she lose her own life in the process?
DEAD SCARED is one of those books that you just never want to end. S.J. Bolton has a deliciously evil mind when it comes to unique plots. Her characters are the type that you carry around in your head long after you've put the book aside. The connection between Lacey and Mark is just frustrating enough to make you want to knock their heads together. Her characters turn up in other books written by her, which is a fun surprise. It allows you to get attached to certain characters. DEAD SCARED is for you if you like reading a cleverly put together plot that offers interesting characters, unique criminals and nerve jangling suspense.
SUMMARY
When a rash of suicides tears through Cambridge University, DI Mark Joesbury recruits DC Lacey Flint to go undercover as a student to investigate. Although each studentís death appears to be a suicide, the psychological histories, social networks, and online activities of the students involved share remarkable similarities, and the London police are not convinced that the victims acted alone. They believe that someone might be preying on lonely and insecure students and either encouraging them to take their own lives or actually luring them to their deaths. As long as Lacey can play the role of a vulnerable young woman, she may be able to stop these deaths, but is it just a role for her? With her fragile past, is she drawing out the killers, or is she herself being drawn into a deadly game where sheís a perfect victim?

Dark and compelling, S. J. Boltonís latest thrilleróa follow-up to the acclaimed Now You See Meóis another work of brilliant psychological suspense that plumbs the most sinister depths.
---
What do you think about this review?
Comments
No comments posted.

Registered users may leave comments.
Log in or register now!