"An intense, emotionally gripping thriller that will keep you reading late into the night."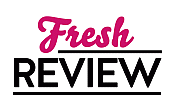 Reviewed by Maria Munoz
Posted August 7, 2012

Mystery Private Eye | Suspense
Just because you're paranoid it doesn't mean they're not out to get you. That's the theme that seems to be controlling Liv Dugan's life. As a child she discovered her mother's body hanged in the kitchen. The police ruled it a suicide but Liv was never convinced. As a teen she spent time in a mental health facility. Her brother Hague is prone to outbursts, fugue states, and psychosis. Liv keeps to herself and stays off the grid as much as possible. When a law firm tracks her down to deliver a package from her mother (who left instructions it should be delivered on her twenty-fifth birthday) Liv goes on red alert. She starts to think that her feelings of being followed may not have been her imagination after all. When Liv returns to work after a late lunch to discover everyone on her floor has been shot, she goes on the run. She's convinced that it has something to do with her mother's package and that she might be the police's primary suspects.
Auggie is sitting in his car outside a coffee shop when a stranger jumps in, threatens him with a gun, and tells him to drive. Liv doesn't seem too tough but she definitely looks desperate. Lucky for her, Auggie has a thing for damsels in distress. He believes Liv's story and wants to help. Soon they are working together to uncover the truth before anyone else has to pay the ultimate price.
NOWHERE TO RUN is an intense, emotionally gripping thriller that will keep you reading late into the night. When you finally put it down you might just be tempted to sleep with the lights on. The relentless action and tangible threat made my heart pound. Liv is a damaged heroine who can be a little difficult to like at first because she is, understandably, a woman on the edge. As the pieces start to make sense and she begins to build some trust her edges soften just enough. Auggie, and some of the investigators, bring just enough wry humor to balance out the dark edges. The plot has plenty of twists and turns that kept me guessing until the very end. NOWHERE TO RUN is a must read for fans of romantic suspense.
SUMMARY
Some Secrets
When Liv Dugan ducks out of work for lunch, it's just an ordinary day. When she returns, she stumbles onto a massacre. All her colleagues at Zuma Software have been shot. Only luck has left Liv unscathed, and that might be running out...
Will Follow You
Liv suspects the shootings are tied to her past-and to the package she recently received from her long-dead adoptive mother. Sensing she's being followed, Liv jumps into a stranger's car and orders him to drive. Her "hostage" complies, listening carefully as her story unwinds. Skeptical at first, he ultimately begins to believe all Liv's fears are justified...
To Your Grave
Together, Liv and her unlikely confidant try to uncover the truth about her adoptive family, her birth parents, and her troubled childhood. Because somewhere in Liv's past is a secret worth killing for, and a nightmare she can never outrun...
---
What do you think about this review?
Comments
No comments posted.

Registered users may leave comments.
Log in or register now!