"A Gritty Romantic Suspense to Keep You Turning Pages"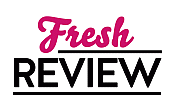 Reviewed by Sandi Shilhanek
Posted August 5, 2012

Last year when I heard about the death of Beverly Barton I was not only sad for her family, but for people like me who love her romantic suspense. Therefore when I heard that her legions of fans would be getting one last book I couldn't wait to get my hands on it.
DON'T SAY A WORD is considered a sequel to Don't Cry, but can be read as a standalone story. There are a few references to Don't Cry, but only because some of the secondary characters can't become as involved in the new case as they might like as they are tied up prosecuting the perpetrator of the Rocking Chair Murders.
J.D. Cass is one of those stuck at the courthouse, and is not only frustrated because he's not out doing what he does best, but also because his sister Julia is moving to town, and he can't get away to pick her up from the airport. In his place he sends good friend Will Brannock.
The first meeting between Will and Julia is less than auspicious, but Julia isn't in town for any length of time before she and Will end up having to work a case together. In true Barton fashion the victim of the crime did not die an easy death, and is a prominent resident of the town. While the scene that greets Will and Julia is truly horrific it doesn't stop them from getting up close and personal and doing everything they can to stop a murderer before he has the chance to kill again. Will they be successful? Will more people have to die before the legal system can work?
As Will and Julia are forced to work closely together they gain respect for one another not only professionally but personally as well. The attraction that they feel for one another has its moments to shine, but for both the solving of the crime comes first and foremost.
There are natural moments where the romance can shine, but unlike so many books the action doesn't go away for the "moment" to happen. The "moment" is naturally worked in, and when the fire between Will and Julia ignites it's well worth waiting for.
The family of Ms. Barton acknowledges that they had someone help to finish the book, and there are moments where I think you can see that the ideas weren't necessarily original to Ms. Barton, but overall DON'T SAY A WORD is pure Beverly Barton through and through, and while I will miss having any new works from her I'm grateful for the stories I've had, and for the fact that for me personally I still have several of her backlist to read.
SUMMARY
One by one, they will die. He has waited patiently, planning their final moments. Their tortured screams, their pleas for mercy--all will be in vain...
And Hope. . .
Homicide detective Julia Cass has witnessed plenty of crime scenes. But the murder of a Chattanooga judge is shocking in its brutality. Teamed with FBI agent Will Brannock, Julia delves into an investigation that soon unearths more bodies--all mutilated in the same way, all left with a gruesome souvenir of a killer's ruthless rage. . .
To Die. . .
The only way to stop the slaughter is to predict the next victim. But when you're dealing with vengeance at its most ruthless, one wrong move can make you a target. . .and the next word you utter could be your last. . .
---
What do you think about this review?
Comments
No comments posted.

Registered users may leave comments.
Log in or register now!