"Clever, witty behind the scenes look at a presidential campaign"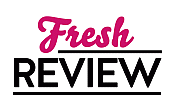 Reviewed by Patricia Woodside
Posted July 25, 2012

After a heroic act catapults him into the national eye, Michigan's governor, Luke Cooper, decides to make a run at the United States presidency. African American and Jewish, he's an unlikely candidate, one who is given little chance at the outset. But Cooper, with help from trusted friends and family, mounts what becomes a formidable campaign. Will he become the nation's first double minority president and will his close relationships survive the process?
THE GQ CANDIDATE is a fun, breezy look at the behind-the- scenes workings of a presidential campaign. Obviously based on the 2008 campaign of President Barack Obama, the novel draws similarities between Obama and the fictional Cooper. Both are Ivy League educated lawyers. Both were raised by white parents, although Obama's was a single mother. Both have statuesque, fashion-savvy, confident wives who struggle with presenting themselves in a way that appeals to voters yet are fiercely protective of their husbands and children. Both enjoy a game of basketball with friends.
Beyond a take-off on the presidential couple, THE GQ CANDIDATE feels a bit like a roman a clef, what with many of the secondary candidates feeling as though they are thinly veiled celebrity profiles or mashups, from the Los Angeles- based elite professional basketball player and his less than demure wife to the close family friend and advisor who is the pastor of a prominent church to yet another clergyman who has lost his relevance and is known for taking up civil rights causes—for the right price.
THE GQ CANDIDATE is one of those books that will get a mix of reviews, some glowing and some less than enchanted. I understand both perspectives, but I'm going to stand closer to the body that is throwing light, not shade, on this story. The topic may not be your typical beach read, but Goff's style makes the novel a quick read, just perfect for summer. It's also a primer in behind-the-scenes campaign activity, from fundraising to public relations to damage control. One can only imagine, as the country is in the midst of yet another presidential campaign, what crises are being averted and kept from an overly saturated public to what favors are being sought in exchange for each and every donation.
THE GQ CANDIDATE is a clever, witty read.
SUMMARY
The West Wing meets Entourage when "one of the most provocative political bloggers in the country" (The Philadelphia Tribune) exposes the stunning implications a historical bid for the presidency has on the candidate's inner circle.
Michigan governor Luke Cooper, one of the few black and—by virtue of adoption—Jewish elected officials, stuns his tight-knit friends with his decision to run for president. But could their efforts to help ultimately be his political downfall? Scandal and gossip surrounding his supporters rock his campaign, and even Luke's wife grows wary of the spotlight when a surprise from their past inconveniently resurfaces. . . .
Selected for the Los Angeles Times's summer reading list and as one of More magazine's "Beach Reads You'll Love," Keli Goff 's clever and entertaining debut novel is a spot-on golden ticket into the secret heart of the political circus.
---
What do you think about this review?
Comments
No comments posted.

Registered users may leave comments.
Log in or register now!