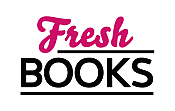 Sweet Romance + Thrilling Intrigue = February Best Reads
"Mystery, Romance, Suspense...Viki's Key Has it All"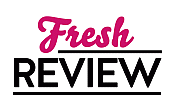 Reviewed by Kathyrn Little
Posted June 29, 2012

Vicki Boyd, a remote viewer, suffers from nightmares and doubts following a CIA mission. Trying to leave the agency, she accepts a position helping an elderly disabled woman, Laurel Maguire, as a caretaker for her home and tropical fish business.
There, she meets attractive Dylan, Laurel's nephew. Her sensitivity to the spiritual tells her that something is wrong in Laurel's house, and her government boss won't let her take her psychic talents away from the CIA.
The combinations of a CIA mission, a ghostly mysterious presence, an alligator swamp, an Afghan village, and the romance with Dylan create a thrilling adventure with many twists.
Terrell's narrative about how Viki's Key got its name is touching. Her writing is terrific. She aptly switches realize that Vicki is a remote viewer) to the budding friendship/romance with Dylan. The comic/horrific circumstances around crabby Aunt Laurel add mystery and humor. Who wouldn't want a handsome, cheerful Irishman in the kitchen fixing her breakfast?
I didn't expect to enjoy Viki's Key tale so much. If you like romance, intrigue, and a touch of the otherworld, you'll be surprised at how entranced you will be with Viki's Key.
SUMMARY
After a botched CIA mission, Vicki Boyd leaves the CIA, moves to a new town and tries to start over in a new job working for an elderly woman. But when she arrives, she learns Laurel Maguire has suffered a stroke and her nephew Dylan has arrived from Ireland to care for her. Vicki quickly falls in love with Dylan but all is not what it seems to be at Aunt Laurel's house. And when the CIA recruit her for one more mission, her past and her new future are about to collide... in murder.
Videos
---
What do you think about this review?
Comments
No comments posted.

Registered users may leave comments.
Log in or register now!