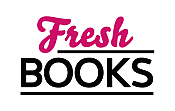 Finish off the year with great December reads
"The Fight For Survival"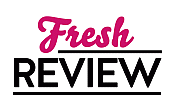 Reviewed by Kathyrn Little
Posted June 29, 2012

BLACK DAWN is a little different from the prior books in the Morganville Vampire series. BLACK DAWN is told from multiple view points, enabling the reader to get closer to some characters and see into their heads. Amelie has been bitten by a Draug, a creature toxic to vampires, and runs the risk of dying. Oliver, the ruler in place of Amelie, has still not learned to temper his cruel temper and angers more than a few other characters rather than bring them closer together to fight the Druag. Claire is still Claire, she makes some bad decisions and some good. Her character is not as extreme as some of the others unless it comes to Shane and keeping him safe. Michael and Eve are still having relationship problems and withdrawing from each other.
The plot itself makes for a quick read. The Draug have infiltrated the town and driven out many of its residents. The vampires must figure out a way to rid their town of the Draug and must do so without leadership from Amelie. Though there is some character development, the story can feel rushed when told from different vantage points. Sometimes you may feel that you aren't getting anything out of reading from the vantage point of a secondary character. There were more than a few subplots, mostly having to do with relationships, that can distract readers from the plot's main purpose as well.
However, fans of Rachel Caine will love BLACK DAWN as it is well-written and very exciting with plenty of action.
SUMMARY
With its eclectic mix of vampire and human citizens, Morganville, Texas, has always been a risky place to call home. But with the invasion of the vampire's deadliest enemy, Morganville isn't just in danger—it's dying…

Ever since the draug—mysterious creatures that prey on vampires—took over Morganville, the lives of student Claire Danvers and her friends have been thrown into turmoil. Most of the town's residents have evacuated, but Claire, Shane, Eve and Michael have chosen to stay and fight.
Using the city's water system to spread, the draug have rapidly multiplied. Things in Morganville look grim, especially since vampire Amelie—the town founder—has been infected by the master draug's bite.

Now, if Claire and her friends don't figure out how to cure Amelie and defeat the draug, it looks like Morganville will become little more than a ghost town…
---
What do you think about this review?
Comments
No comments posted.

Registered users may leave comments.
Log in or register now!