"there's love in the air in Fool's Gold"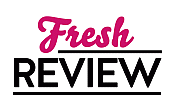 Reviewed by Sandra Wurman
Posted June 22, 2012

Rafe Stryker's return to Fool's Gold was to say the least an unwelcome trips into a past best left in the past. But his mother May had summoned him and knowing she needed his help was reason enough to venture back to this small town with little to speak for it -- according to Rafe.
Heidi Simpson was determined to minimize the damage done by her endearing grandfather Glen. Glen needed money to help a friend and sold part of the ranch to May -- problem was Glen didn't own the ranch -- Heidi did -- or more accurately the bank.
May had a lot more than money vested in her pursuit of this ranch. Her children spent most of their childhood there while she worked for the owner who promised to leave it to her. Needless to say that was an empty promise which left May and her brood living hand to mouth depending greatly on the graciousness of the people of Fool's Gold. Rafe became the man of the house and now once again he has to do damage control.
Heidi is just as determined to save her grandfather who is facing jail time. What neither counted on was the budding relationship between May and Glen.
The ranch was Heidi's dream of finally having a home. All parties with the exception of Rafe were convinced they could work out a mutually satisfying agreement which made Rafe absolutely crazy. He was somewhat used to getting his mother out of situations but this one had all the earmarks of the mother of them all. Everyone seemed to think he was the bad guy and his attorney kept reminding him of his practice of signing his mother's papers without really paying attention to what he was signing. So the race was on. Rafe was going after ownership of the ranch for his mother. Heidi was working around the clock with her goats and organic products trying to figure out a way to settle the debt. Glen was being his affable self and May was organizing all kinds of home improvement projects even though she wasn't assured of the outcome. But the one most unsettled by all this was Rafe. He was planning on staying at the ranch until all was settled. But the more time there the more he was reminded of the good times. He found he liked working at the ranch and the feeling of accomplishment. Most of all he found himself quite attracted to this goat girl.
SUMMER DAYS is the first of three delightful stories about trusting your heart and listening less to your head. Smart people tend to justify their feelings or lack of them with very detailed reasons which usually works to keep them from being vulnerable -- a state they adamantly avoid. Vulnerability equals weakness. True Mallery magic weaving a wonderful tale about giving up control and finding love where you least expect it.
SUMMARY
Locked in an unexpected land dispute, Rafe Stryker is trapped in the one place he vowed never to return to – the Castle Ranch in Fool's Gold, California. He made millions facing ruthless adversaries in the boardroom, but nothing could've prepared him to go head-to-head against stubborn, beautiful Heidi Simpson. No one is more surprised than Rafe to discover that he's finding Heidi – and life as a cowboy – much more compelling than he wants to admit.
For Heidi, the Castle Ranch is the home she's always wanted. After a life on the road, the vivacious blonde has finally put down roots. She won't give that up without a fight, not even for a man whose late-night kisses make her yearn to be a little less…wholesome. As the two turn from passionate adversaries to passionate, period, they'll discover that summer love can last a lifetime.
---
What do you think about this review?
Comments
1 comment posted.
Re: there's love in the air in Fool's Gold

Great review. Summer Days was a great read and I totally recommend it and the entire Fools Gold series to anyone who hasn't read Susan's books yet.
(Stephanie G 4:42am July 28, 2012)
Registered users may leave comments.
Log in or register now!