"A spell binding tale of two lost, battered people finally "getting" it together."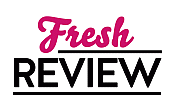 Reviewed by Kay Quintin
Posted May 28, 2012

Chef for hire and aspiring writer, Jolie Gardener meets and greets her new employer in the kitchen in his birthday suit! Totally awesome in his nakedness and admiring his six-pack abs and very delectable other parts, he appears totally at ease in his own skin. Jolie's arriving a week earlier than expected from Domestic Gods & Goddesses has Todd Best, a famous landscape artist and recent widower caught off guard. After his wife's death 2 years ago Todd packed up and left his business to his brother, lost the inspiration to paint and moved.
Unbeknownst to Jolie and Todd, they receive interference from the Archangel Rachael since he has sent Jonathan Griff to get his charges together, thus finally earning him his wings. He never seems to "get it right" though, so this time he is determined! Jolie, growing up in less than acceptable foster homes has learned to hide her disappointments and pain and move forth with determination and vigor. The upbeat and somewhat talkative chef ultimately wraps Todd around her little finger while at the same time he leaves her with quivering thighs. Jolie's little "naughty girl" persona peeps her head up occasionally leaving her hot and naughty. Rounding a corner and smacking into an older gentleman (Jonathan) begins her dream of the "happily-ever- after".
Ensconcing himself as a lost little white kitten which Jolie names Boots, unusual little things happen to hurry the process along, sometimes with an adverse reaction. Needing his privacy, Todd will not tolerate anyone gaining their own notoriety from stories or news of his personal life. Shortly after drawn into using Jolie as his model and realizing he is beginning to love again and finding inspiration in portrait painting, the book Jolie is writing, fashioned after her life with Todd, is discovered (again because of the kitten) he is crushed. Just when love and super mind blowing sex is a reality for both, this ends the affair. To think Jolie would use him for her own gain causes him again to withdraw from life. Being coerced into finishing Jolie's portraits to sell as a fundraiser for homeless children and reading the published book which Jolie DID NOT PUBLISH, (again our little kitten?) he regrets his irrational behavior sending her in hiding. All attempts at locating Jolie have failed. The two of them always had the knack to "get" each other but now how will he ever have that again.
I loved, loved BEAUTY AND THE BEST! Such a fulfillment of the emotional and physical dreams of a woman who has fought to make her a better life than what she has been dealt with. Desiring above all, Jolie wants her own family filled with love. BEAUTY AND THE BEST is a cute quirky tale full of Jolie's little "naughty girl" mind conversations that make this story amusing and keeps the reader chuckling all the way through. Full of love, emotion and help from "Boots", you will fall in love with BEAUTY AND THE BEST. This is just the beginning of Judi Fennell's "Once-Upon-A-Time" series and definitely a series I will complete. She is a fantastic author with the ability to keep you laughing and crying at the same time while glued to every word.
SUMMARY
Can she cook up a recipe for love?
Jolie Gardener, personal chef by day, aspiring romance writer by night, likes to talk and does it a lot. She has to because if she stops, all the pain, disillusionment, and abandonment of her AWOL mother, question-mark father, and foster-care childhood will rise up like a chocolate soufflé on steroids, sweeping away the fragile infrastructure of her life.But she's fine. Really. She is.
Or so she thinks.
Todd Best isn't fine. He knows it. And doesn't care.
After his wife died—the woman who believed in him when he was a struggling artist—he put painting aside, moved from their home, and lost himself in the minutiae of daily life.
Alone. Private. The way he likes it.
The last thing he needs is some chatty cook seeping into the perfectly bland canvas of his life.
Or so he thinks.
So when Jonathan, a guardian-angel-in-training, turns himself into a kitten to help these two lonely souls find a happily ever after together, it ought to be a piece of cake.
Or so he thinks…
Excerpt
There's a naked man in my kitchen.

The thought registered just as the terse, "Who the hell are you?" had Jolie Gardener spinning around faster than a figure skater on speed.

He had the nerve to ask this? He of the broad shoulders, six-pack abs, and other, nice, um, parts...

Really. A naked man. In her kitchen.

Well, technically, she was in a naked man's kitchen. Even more technically, she was in a naked Todd Best's kitchen—and there wasn't one hint of self-consciousness or embarrassment on his part.

Of course with that body, there shouldn't be. The guy should flaunt his nudity for the world to see. Which, at present, consisted of one single, solitary person: Jolie Gardener, aspiring writer and personal chef extraordinaire.

"Well?" His hands slammed to his hips.

"You're naked," she squeaked, which, really, was the only way to state that kind of obvious.

"I'm what?" Mr. Six-Pack Abs glanced down.

Jolie tried not to—so unsuccessfully it was pitiful.

"Shit," he muttered. "I am. I, uh, fell asleep last night…"

As butter sizzled in the new super-slick omelet pan on the top-of-the-line range, Jolie's gaze alternated between some rock-hard abs and a scruffy eight a.m. shadow while her fingers danced along the speckled granite countertop in search of a napkin, placemat, oven mitt… something.

Mercifully, they scooped up a thick dishtowel that, in her world, would constitute a very plush, very luxurious hand towel from The Ritz or The Four Seasons, but which, here, apparently, was used to soak up water from designer flatware. She dangled it in the direction of Mr. Au Naturel. "Here."

He placed an empty bottle of Jim Beam on the island countertop with a clink, then took the towel with a grunt. "So, who are you, what are you doing in my kitchen, and would you mind turning around?"

She turned. "I'm the new girl the agency sent over."

"Hell. There better be some aspirin left," he muttered beside her, his bare (of course) feet making no sound on the limestone floor.

She peeked over at him.

His eyebrow soared skyward.

Right.
---
What do you think about this review?
Comments
No comments posted.

Registered users may leave comments.
Log in or register now!