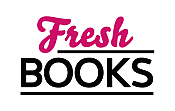 May books to enjoy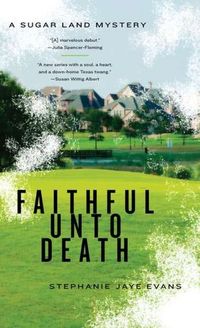 Faithful Unto Death, June 2012
Sugar Land Mystery
by Stephanie Jaye Evans

Berkley Prime Crime
Featuring: Walker "Bear" Wells
352 pages
ISBN: 0425247732
EAN: 9780425247730
Kindle: B0073XV22W
Paperback / e-Book
Add to Wish List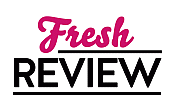 "A humorous and splendid murder mystery worthy of ten stars!"
Reviewed by Elizabeth Crowley
Posted May 28, 2012

In this unexpectedly magnificent murder mystery we meet Walker Wells, otherwise known as Bear, who enjoys a quiet existence as a preacher in Sugar Land, Texas. Bear is blessed with a wife he loves and two daughters, Joe and Merrie, who he adores. But when a dead body is found not too far from Bear's home, Sugar Land's preacher finds himself entangled in a murder which will lead him straight to his own home.
Although Bear is a preacher, he is also a former College football player and has no problem telling his flock exactly how it is. When attorney Graham Garcia is found dead, Bear finds that he has become a target for those seeking answers to Garcia's death, especially since Graham visited Bear the day he died. The biggest thorn in Bear's side is Detective James Wanderley, who is interested why Graham, who was not part of Bear's church, was visiting the preacher. But Bear only knows that Graham wanted to leave his wife, Honey. However, Bear cannot understand why Garcia, who was an attorney, could not simply divorce his wife. Graham Garcia was adamant that Bear help him convince Honey to divorce him. As the Garcia family and Detective Wanderley hound Bear for information on Graham, the details of Garcia's life and death are slowly revealed.
FAITHFUL UNTIL DEATH is not only a brilliant murder mystery, but also a well-thought out provocative tale of family secrets with plenty of back story on Graham Garcia and his family, which will keep readers glued to the novel. Graham Garcia goes from being a discovered dead body in the beginning of the novel to a well developed character with a personal story worthy of ten stars of its own. Stephanie Jaye Evans really immerses readers into the lives of Graham Garcia, his wife Honey, and their son, Alex. Their enthralling story is only rivaled by the equally enticing story of Bear Wells and his family.
I never thought a book about a preacher could be so much fun. Readers will especially enjoy the snarky banter between Bear and Detective Wanderley as the detective hones in on the killer and the family secret no one in the Garcia family wants to talk about. As Bear ignores Wanderley's warnings and begins his own detective work, his shocking discovery will lead him straight to his own fourteen-year old daughter. I found it so amusing that Evan's mentioned Stephanie Meyer in her novel and compared it to a book Bear was writing. Bear Wells may be no Stephanie Meyer, but Stephanie Jayne Evans is, minus the vampires. FAITHFUL UNTIL DEATH is a humorous and splendid murder mystery worthy of ten stars!
SUMMARY
Everything looks perfect in Sugar Land, Texas. But it's not.

No one knows that better than Walker "Bear" Wells, a former college football player now serving as a minister in this upscale Texas town, where famous athletes mix with ranchers and the local parish priest wants to arm wrestle. It's a beautiful master-planned community, but people can't be held to neighborhood restrictions, and Bear deals daily with emotional and spiritual problems, in both his flock and his own family.

But never murder. Not until a man is found dead on the nearby golf course, his skull crushed.

Bear has no interest in playing detective. His job is praying for the dead, not searching for their killers. But every time he turns around, another facet of the investigation tangles with his own life…like the fact that the murdered man's son—and a main suspect—is currently dating his own rebellious teenage daughter.

He made a promise to do the right thing. But keep­ing promises may be what led to murder...
---
What do you think about this review?
Comments
No comments posted.

Registered users may leave comments.
Log in or register now!