"A warm story of starting over and discovering yourself."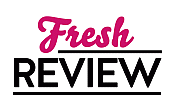 Reviewed by Sandi Shilhanek
Posted May 23, 2012

In her newest release, THE TIES THAT BIND Marie Bostwick takes readers back to the Cobbled Court Quilt Shop and the town of New Bern.
This time the story focuses on the church and their need for a new pastor, as well as Margot, quilt shop employee who is unmarried and finds herself in a battle she never expected.
Margot was raised in a family where the father ruled, and the women were expected to fall in line. Margot did as was expected until the time that she decided to quit her good job, move to the small community of New Bern and start anew. It was her sister, Melanie who couldn't fit into the strident rules that were established, who fled.
Margot has finally convinced Melanie that the time has come to put the past aside and to meet their father on neutral ground, and what better time than Christmas? Melanie agrees, and when she doesn't show her father is sure that Melanie has resorted to her old patterns of doing as she wishes with no regards to what is proper. If only that were true! Sadly, there is an accident and Melanie and her young daughter Olivia are severely injured.
Melanie knows her time is short, and while she awaits help she scribbles a note asking for Margot to take her child. However, her traditional father sees things in a different light, and a custody battle ensues.
In the meantime the community is in need a new pastor, and while they thought they were lucky to be getting the person they hired, soon they are disappointed to find out that instead of getting the son of a famous minister, they are getting the adopted daughter, and the gifts of the father aren't necessarily passed as easily to the daughter.
Philippa isn't the only new person to the community. Also new are Paul and his teen-aged son who have moved so that James could be closer to his mother as she embarks on a new path after she divorces Paul. Phiippa, Paul, and James must find their way in the close knit community of New Bern, and find their strongest ally to be Margot.
Like a warm quilt THE TIES THAT BIND is a story that you can wrap yourself up in, and relax with. While THE TIES THAT BIND is the 5th book in the Cobbled Court Series it stands alone quite nicely, and if you have yet to read a book by Ms. Bostwick it's a great one to start with, as it's set in the winter, and with the summer heat approaching it's one way to move your thoughts to your own family holiday celebration, and away from the summer heat!
SUMMARY
Christmas is fast approaching, and New Bern, Connecticut, is about to receive the gift of a new pastor, hired sight unseen to fill in while Reverend Tucker is on sabbatical. Meanwhile, Margot Matthews' friend, Abigail, is trying to match-make even though Margot has all but given up on romance. She loves her job at the Cobbled Court Quilt Shop and the life and friendships she's made in New Bern; she just never thought she'd still be single on her fortieth birthday.
It's a shock to the entire town when Phillip A. Clarkson turns out to be Philippa. Truth be told, not everyone is happy about having a female pastor. Yet despite a rocky start, Philippa begins to settle in--finding ways to ease the townspeople's burdens, joining the quilting circle, and forging a fast friendship with Margot. When tragedy threatens to tear Margot's family apart, that bond--and the help of her quilting sisterhood--will prove a saving grace. And as she untangles her feelings for another new arrival in town, Margot begins to realize that it is the surprising detours woven into life's fabric that provide its richest hues and deepest meaning. . .
---
What do you think about this review?
Comments
No comments posted.

Registered users may leave comments.
Log in or register now!