"A thrilling arcane adventure with suspenseful political undertones."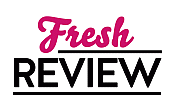 Reviewed by Tanzey Cutter
Posted May 23, 2012

When Swedish diver Erik Hall returns from one of his deep cave explorations of an abandoned mine, the items he found there could change the course of history. The well- preserved body he discovered in the cave was holding an ancient ankh depicting the Egyptian symbol of eternal life. News quickly spreads of Erik's unusual discovery and the scene becomes chaotic. One big question asked is whether he found anything else on the corpse, which he did but has told no one.
Enter Don Titelman, an expert on historical religious symbols with a photographic memory, who is constantly under the influence of a variety of narcotics, which he carries in a shoulder bag with him at all times. Don sets up an appointment with Erik to exam the ankh, as well as the other item Erik found. However, when he arrives at Erik's home, he finds the diver has been killed -- and Don becomes the main suspect. As he's being ruthlessly questioned by the Swedish police, Eva Strand appears claiming to be Don's attorney, even though he's never seen the woman before. Events become even more confusing and spiral further downward when Don and Eva are taken to the German Embassy and held captive. Making their escape through the wine cellar, their destination is the secret underground home of Don's reclusive, computer-savvy sister. This is just the start of a harrowing chase across Europe as Don and Eva search to find the remaining artifact that goes with the ankh. In hot pursuit are a group of ruthless people with their own plans for the artifacts and what they will reveal.
Incorporating some shocking historical facts with ancient mythological mysteries and speculative outcomes, Jan Wallentin has written a thrilling arcane adventure with lots of suspense and powerful political undertones. It kept me captivated first page to last -- and what a conclusion! A highly recommended read!
SUMMARY
The Arctic, 1897: Nils Strindberg crashes his hydrogen balloon during the mysterious Andrée Expedition to the North Pole.
Germany, 1942: Gruesome and inexplicable experiments are performed on concentration camp prisoners.
Sweden, present-day: Cave diver Erik Hall finds a dead body wearing an ancient ankh, buried deep in an abandoned mine. Religious symbol expert Don Titelman seeks out Erik to study the ankh—but finds Erik dead. Don is the prime suspect, and soon he's being chased across Europe to escape a secret society that will do anything to get their hands on the ankh. . . .
In this international bestseller, each of these fascinating strands weaves together to create a mind-blowing cross-genre thriller that includes arctic explorers, a secret railroad network, Norse mythology, Nazis, and ancient symbols—and a shocking secret that's been hidden for centuries.
---
What do you think about this review?
Comments
No comments posted.

Registered users may leave comments.
Log in or register now!