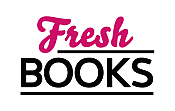 Spring flowers, great May books to enjoy!
"Sure to please fans who have long awaited Gwen's book."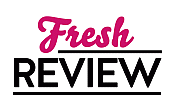 Reviewed by Maria Munoz
Posted May 4, 2012

Gwendoline, the widowed Lady Muir, is content with her life living with her mother in the dower house at Newbury Abbey surrounded by loving friends and family. She has no desire to marry again though she is increasingly aware of an underlying loneliness. While on a solitary walk to escape a difficult friend she is visiting, Gwen severely sprains the ankle already weakened by a previous injury. When a dour giant of a man comes up the slope, she's not sure if he's there to rescue her to take advantage of their isolation to injure her.
Hugo Emes, Lord Trentham, is at Pendriss Hall, the home the Duke of Stanbrook, for a reunion of the Survivors' Club, a group of men and one woman who at one time lived at the Hall while recovering from the emotional and physical wounds of war. Hugo, seen as a hero and awarded a title for leading the charge of Forlorn Hope, is weighed down by the darkness that has taken root from the war and the burden he feels for his family following the death of his father. He wants nothing more than to tend his garden and his lambs while living quietly in the country. He is on a walk along the beach contemplating taking a wife when he sees Gwen fall. Though he steps in to provide aid, he wants nothing to do with this lady from the upper-class. As Gwen recuperates at the Hall, an unexpected attraction sparks between the two. Do they believe in love enough to find a way for their worlds to come together?
THE PROPOSAL is sure to please fans of Mary Balogh who have long awaited Gwen's book. Readers will find the story behind the accident that caused Gwen's limp, her deceased husband, and their marriage compelling. Hugo and Gwen have complex and sad personal histories that Ms. Balogh uses as the primary source of tension and uncertainty in their relationship. They are navigating a maze of personal demons, societal expectations, and familial obligations as they find their way to their happily ever after. There are wonderful moments of levity and wit that balance out the story. Hugo and Gwen make a wonderful couple who bring out the unexpected best in each other.
THE PROPOSAL is the bridge between Ms. Balogh's earlier series and her new series, The Survivors' Club.
SUMMARY
THE PROPOSAL
Gwendoline, Lady Muir, has seen her share of tragedy, especially since a freak accident took her husband much too soon. Content in a quiet life with friends and family, the young widow has no desire to marry again. But when Hugo, Lord Trentham, scoops her up in his arms after a fall, she feels a sensation that both shocks and emboldens her.
Hugo never intends to kiss Lady Muir, and frankly, he judges her to be a spoiled, frivolous—if beautiful—aristocrat. He is a gentleman in name only: a soldier whose bravery earned him a title; a merchant's son who inherited his wealth. He is happiest when working the land, but duty and title now demand that he finds a wife. He doesn't wish to court Lady Muir, nor have any role in the society games her kind thrives upon. Yet Hugo has never craved a woman more; Gwen's guileless manner, infectious laugh, and lovely face have ruined him for any other woman. He wants her, but will she have him?
The hard, dour ex-military officer who so gently carried Gwen to safety is a man who needs a lesson in winning a woman's heart. Despite her cautious nature, Gwen cannot ignore the attraction. As their two vastly different worlds come together, both will be challenged in unforeseen ways. But through courtship and seduction, Gwen soon finds that with each kiss, and with every caress, she cannot resist Hugo's devotion, his desire, his love, and the promise of forever.
---
What do you think about this review?
Comments
No comments posted.

Registered users may leave comments.
Log in or register now!