"Fascinating and compelling...kept me guessing until the very end."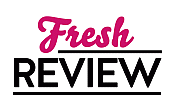 Reviewed by Maria Munoz
Posted April 7, 2012

Romance Suspense | Suspense | Thriller
Rookie detective Allison Doyle, one of only a handful of women on the police force in this small Texas town, is out to prove herself. So, she fears it doesn't bode well for her future as a detective when she fails to catch all the clues of a robbery in progress and finds herself facing a tweaker with a gun. Allison gets the situation under control and apprehends the perp with minor assist from a handsome man in a suit who turns out to be Special Agent Mark Wolfe, an FBI profiler.
Mark is in town because he believes a murder under investigation is the work of a serial killer he's been tracking for years. Allison isn't on the case but she thinks Mark's instincts might be right and starts working the case on her own. She makes a connection to a case that might be related. Soon, the police and FBI, with the help with the Tracers at the Delphi Center, are on the hunt for a serial killer who, if he sticks to pattern, will kill again soon. Complicating issues is Allison's attraction to Mark and his determination to ignore the sparks.
TWISTED is an excellent addition to the Tracers' series. The police procedural and forensic aspects of the story are fascinating and compelling. The whodunit mystery kept me guessing until the very end. Allison, a woman in a male-dominated profession, is confident, smart, and courageous. Mark is a complicated man who struggles with feeling tainted by all the ugliness he's seen in the world. They are well matched professionally and personally. TWISTED works well as a stand-alone story but it's always fun to revisit the familiar team at the Delphi Center.
Learn more about Twisted
SUMMARY
New York Times bestselling author Laura Griffin chills with her newest novel of suspense and romance in the award-winning Tracers series, when a woman police detective in a small Texas town discovers that the only thing more terrifying than a killer you don't know . . . is the one you do.
Motive, opportunity, and no alibi—it seems close to a slam-dunk. But while rookie detective Allison Doyle's department has ID'd a suspect in a young woman's vicious murder, she is uneasy. Then legendary FBI profiler Mark Wolfe shows up with a startling theory: if he's right, the real murderer is an elusive psychopath just days away from another kill.
Using Allison's contacts at the Delphi Center crime lab, Wolfe is finally in striking distance of the monster he's pursued for ten years. Except that as they work together, Wolfe finds the ambitious, stubborn woman a tempting distraction. And with this brutal predator, every thread of evidence can make the difference between being the hunter . . . and the prey.
---
What do you think about this review?
Comments
No comments posted.

Registered users may leave comments.
Log in or register now!