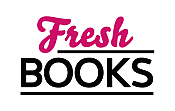 Summer Reads are HOT in July!
"When it comes to the battle of the Fey, which side will you choose?"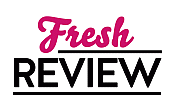 Reviewed by Kathyrn Little
Posted December 27, 2011

In the Faerie world, there are two courts: the Seelie and the Unseelie or the Light and the Dark. The Unseelie are comprised of evil, maruading creatures while the Seelie court houses heroes and role models. Of course, this all depends on the readers' perception. In this exciting anthology, the reader must decide whether or not they buy into the typical Unseelie or Seelie theme.
The first story found in COURTS OF THE FEY immerses the reader into the Faerie world and theY can expect to remain there with slight diversions of the human variety. There are some stories that will make the reader sad, others that evoke a happier emotion, and some that contain a little bit of both. The authors all have different qualities and varying writing styles that will keep the reader interested in the anthology. The characters can be a bit hard to get to know, but they are short stories. The events, for the most part, are moderately paced and vary by author. the wonderful aspect of this anthology is the ability to see many different sides of a popular mythology bound in one convenient source. A reader with an interest in faeries with enjoy COURT OF THE FEY. The question is, which side will you find yourself favoring?
SUMMARY
Fantasy, whether classic or contemporary, has always been based on the conflict between the forces of Light and Darkness. Now some of the genre's most inventive authors bring readers into the Seelie Court, where all serve the Queen of Air and Light, and the Unseelie Court, where the forces of Darkness hold sway.
---
What do you think about this review?
Comments
No comments posted.

Registered users may leave comments.
Log in or register now!