"Coffee Shop Manager Finds Out Whether an Aphrodisiac is Worth Killing For"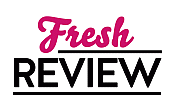 Reviewed by Min Jung
Posted December 19, 2011

Clare Cosi is a single mom (of a young woman who is studying abroad) who manages the Village Blend coffee shop, which is owned by her former mother-in-law. Her employees are an eclectic mix of students and aspiring actors that, after awhile, become like family. Clare's newest venture is to allow her coffee beans to be used in Mocha Magic, a coffee laced with an herbal aphrodisiac.
Mocha Magic is going to be sold exclusively by Aprodite's Village, which is an online community for women. There are several "Temples" in the Village, which are analogous to departments, and within the Village, there has been some in- fighting about which Temple this project should be in. Overseeing each Temple is a "Sister," or a departmental head. Because there are only seven Temples (and Sisters), the pressure to prove oneself as the best and brightest at all times is always high.
At the launch party for Mocha Magic, one of the Sisters, Patrice Stone (from the Arts and Entertainment Temple) is murdered. Clare is sure that someone is after the top- secret formula for Mocha Magic, and she sets out to find out who might be willing to kill to get it. In the meantime, Joy (Clare's daughter) has popped back to New York for a surprise trip and appears to be reigniting her relationship with Manny Franco, a police officer who Clare doesn't entirely trust. And Mike Quinn, Clare's own boyfriend, doesn't seem to be giving up the idea of pursing something more serious with her, which Clare isn't entirely comfortable with.
Just as Clare seems to be making headway on her independent investigation, another body turns up. Then Clare receives a mysterious message which ends up endangering her life. Will she be able to solve this mystery before more lives are taken, including her own?
MURDER BY MOCHA is an enjoyable adventure, with several fun subplots. The main plot at times can get a little muddled, especially at the beginning - trying to understand the Temples, the Sisters, which Sister was which, how each one fit into the plot, etc. However, once I had a handle on the characters, I was able to enjoy the book. I really like how the coffee shop staff interacted with each other and with the customers. The subplot with Joy and Manny is great, as is the one with Clare's former mother-in-law. Overall, this is a solid book.
SUMMARY
A divorced, single mom in her forties, Clare Cosi is a coffee shop manager by day, an irrepressible snoop by night. When something is wrong, she considers it her mission in life to right it, and murder is as wrong as it gets.
Can coffee enhance your love life? Clare's Village Blend coffee beans are being used to create a new java love potion: a Mocha Magic Coffee that's laced with an herbal aphrodisiac. The product, expected to rake in millions, will be sold exclusively on Aphrodite's Village, one of the most popular online communities for women. But at the product's launch party, one of the website's editors is murdered. Clare is convinced someone wants control of the coffee's secret formula and is willing to kill to get it. Can she stir up evidence against this bitter killer? Or will she be next on the hit list?
This tenth entry in Cleo Coyle's bestselling Coffeehouse Mystery series includes a special bonus section of delectable chocolate recipes!
Excerpt
Chapter 1
"Whatís your pleasure?" I asked, holding open the Blendís beveled glass door.
Against the pink champagne of the dawning sky, Mike Quinnís grim face gave up a small smile—not that anyone else could tell. Like New Yorkís police commissioner, whose official photo had every cop in the city calling him Popeye, Quinnís smile was more of a wince.
"Got something hot for me, Cosi?"
"Maybe," I said, stifling a yawn. "But you have to come in to get it . . ."
As the corner streetlight flickered off, Mikeís broad- shouldered form moved smoothly by, snagging my hand as he went. Heíd been a street officer for years before making detective, and he brought that cop authority wherever he went, a quiet, commanding coolness that attracted me from the first moment heíd set foot in my coffeehouse.
While the heavy door swung shut, Mike backed me into the shadows of my empty shop. Flattened against an exposed brick wall, I looked up at him.
"I canít pour from this position."
"You can kiss from this position."
"True," I said, then my arms curled around his neck, fi- nally giving the man a proper greeting.
Such was the oh-so-sweet beginning to my morning.
It wouldnít last.
Before the day ended, I would have two dead bodies on my hands—one a likely murder, the other something else entirely. Soon after, Iíd have two female NYPD detectives on my case, a half-naked fitness queen ready to kill me, and a member of my staff dizzy enough with unrequited love to commit a felony.
None of the above was on my mind at the moment, just Mike Quinnís sturdy body pressing against mine and the kind of soft morning light that gave everything the illusion of beauty.
When Mikeís head finally pulled away, I noticed the gray paleness of his complexion. His jaw felt wrong, too, like sandpaper, and thin strokes of crimson slashed the whites of his midnight blues. The details of his expression implied more than physical exhaustion. He looked mentally worn down.
"So," I said, keeping my tone light, "what kept you up all night?"
Mikeís jaw tightened. He glanced away.
"Okay," I said, "come on . . ." Now I was the one tugging his hand, pulling him along. At the espresso bar, I moved behind the counter, scraped my Italian-roast brown hair into a kitchen-ready ponytail, and began turning ordinary cow juice into liquid velvet.
Mike peeled off his rumpled sport coat and took over his favorite stool. Then he trained his gaze on me so he could drink in the ritual.
It occurred to me then, as I fixed his steamer, that most of our days are spent in ritual and routine, at least until some dramatic event jerks us off our hamster wheels, puts us on brand new ones.
Nineteen, for example, brought the end of my childhood—with the beginning of my daughterís. Joyís conception was far from planned. After marrying her father, I developed close bonds with his mother and began working in their family coffee business. Ten years later, my marriage ended, and (much to the dismay of my mother-in- law) I ended my job, too.
Taking custody of my girl, I retrenched to west Jersey, land of safer schools and saner streets. Then Joy grew up.
My daughterís coming-of-age came with her enrollment in culinary school along with a move to an apartment in the city Iíd abandoned. At last, she was on her own, and so was I. At thirty-nine, I entered what felt like a second stage of adulthood; and even though I resisted making a change, I needed it.
My freelance food writing kept me far too isolated. Not that Iíd been living like a nun—well, almost. Iíd dated since my marriage ended, but every encounter had left me cold.
My subpar love life aside, Joy and her bubbly friends were no longer around. Without them, my quiet suburban ranch became intolerable. I wasnít simply alone anymore; I was lonely.
Returning to New Yorkís Greenwich Village had its challenges (now thereís an understatement), but Iíd never been happier. Iíd always loved managing this coffeehouse for my mother-in-law; and if I hadnít taken a leap of faith and admitted to her that I wanted my old job back, I never wouldíve met the man sitting across from me now . . .
After texturing the whole milk, I coated the bottom of a glass mug with our newest bar syrup, poured in the thick white milk-paint, stirred everything to blend the shades, and slid my drinkable masterpiece across the counter.
Mikeís brow furrowed. "Where are my shots of espresso?"
"You donít need caffeine. You need sleep. I made you a chocolate steamer."
He peered into the mug. "Whatís a—?"
"Steamed milk with a special syrup. In this case, tem- pered bittersweet, turbinado sugar, a kiss of salt, vanilla, pure almond extract, and canela—"
"Canela?"
"Mexican cinnamon. Still spicy but with less bite." I an- gled my head at the chalkboard. "Itís the same syrup we use for our new Mexican Choco-Latte."
Mike sipped and his eyes widened, the shadows lighten- ing a fraction. "Really, really amazing," he said, drawing out the words so suggestively I could have sworn he said, Really, really orgasmic.
I smiled. To me, great chocolate was like a perfect espresso—the quickest path between the abyss my custom-ers were stranded in and a sensory experience of transcendent pleasure.
"We just started using a new chocolate supplier," I ex- plained. "Voss, in Brooklyn. Theyíre one of the few artisan bean-to-bar chocolatiers in the area . . ."
Bean to bar was the hottest trend in the confectionary industry, and the more I learned about it, the more I realized how much it had in common with my own seed-to-cup specialty coffee business—from partnering with farms in developing countries to small-batch production and passionate service.
"They even import and roast their own beans like we do."
"Sweetheart, itís heaven in a mug," Mike said. "But I still need the espresso hit. I have a one oíclock meeting with the first deputy commissioner, and I can barely keep my eyes open."
"Then donít. Crash upstairs. Iíll caffeinate you in time for your meeting." (The irony of drugging up an antidrug cop didnít escape me, but I could see Mike wasnít up for that particular joke.)
"I can crash upstairs?" he said. "You wouldnít mind?"
"You have to ask? Drink this up and Iíll tuck you in."
"Tucking me in. I like the sound of that."
"Good," I said, moving to check the front door lock. "As long as you understand: tucking is not a euphemism for something else."
"Itís only one letter."
"You need your rest. You look like hell."
"I feel like hell . . ."
"Then follow me . . ."
I led Mike up the service staircase to my duplex above the Village Blend. (I say "my" because I lived there, not because I owned it.) The apartment was an exquisite little perk that my former mother-in-law handed me with my new employment contract.
Madame Blanche Dreyfus Allegro Dubois had lived here herself for decades when she ran the Blend. Over the years, sheíd packed the apartment with imported furniture, lov- ingly preserved antiques, and an array of paintings and sketches from Village artists (patrons of her shop for nearly a century), which is why she considered me a curator as much as a tenant. While Mike followed me into the master bedroom, I started some quiet tucking-in-time calculations. The bakery delivery had been made, so I had forty, maybe fifty, minutes to get the truth out of this man before I had to open the shop.
"You want a snack before you crash?" I asked. "I made a batch of my Chocolate-Glazed Hazelnut Bars yesterday. You love those."
"When I wake up," Mike said, letting out a long sigh. "Iíll have four."
I stepped close, tugged the knot of his tie. "So . . . are you going to tell me?"
"What?"
"What went wrong last night. Itís obviously weighing on you."
As head of the NYPDís OD Squad (a nickname for a much longer, official sounding moniker), Mike supervised a small group of detectives tasked with the job of investigating criminal activity behind drug overdoses.
Like the NYPDís Bomb Squad, Mikeís team was based at the Sixth precinct, just up the street, but they had jurisdiction across all five boroughs, which meant Mikeís workload was heavy, his hours unpredictable, and the mental strain of political pressure periodically appalling.
For those reasons—and a few others—the man strapped on mental armor daily, along with his service weapon. In the quiet of the bedroom, however, I expected him to loosen that armor, along with this tongue.
"Well?" I pressed.
"You really want to know?"
"You really have to ask?"
Mike didnít answer, just watched me pull his tie free and begin unbuttoning his dress shirt. He stopped my hands, peeled off his shoulder holster, and took his time hanging it off the back of Madameís Duncan Phyfe chair. "Two of my guys," he slowly began.
"Which guys?"
"Sully and Franco . . . they spoke to a young man earlier in the week, an aspiring artist—
"Long Island City?"
"Williamsburg. The kid was our key witness in a case against a New Jersey dealer doing business in the city. Looking over his statements, given the MEís findings, I had some concerns. I went with them both to re-interview..."
"And?"
"This kid had been working all week on a sidewalk painting. When he was finished, he went to the roof of his ten-story building and dived off."
"Oh God. Thatís awful . . ."
"His painting was an elaborate bullís-eye. Nobody real- ized it until he jumped. He aimed right for the center."
Mike moved to the carved mahogany four-poster, sank down on the mattress. "The morning papers already have the story, which I assume will be the subject of my one oíclock meeting with the first deputy commish. My captain asked me to take the meeting solo. Heíll owe me . . . he says."
I sat next to him, touched his shoulder, felt knots as hard as baseballs. Oh, Mike. I dug in both thumbs, began to massage.
He closed his eyes and exhaled. "Thank you . . ."
I worked him over a minute. "So how messed up is your case?"
"Scale of one to ten? Nine point five. This kid was the fiancť of the girl who ODíd two weeks ago. You remember the one I told you about?"
"The singer?"
"Yeah, beautiful girl, barely out of her twenties. Came here to be the next Lady Gaga. The boyfriend was the one who gave up the dealer. Heíd also been the one buying his girl the stuff."
"It probably made him feel good," I said. "Knowing she needed him that badly."
"Except it wasnít him she needed," he said. "It was the drug."
"Sometimes love is a drug." (I wasnít speaking rhetori- cally. Given my history with Joyís father, Iíd spent most of my twenties making amore-addled decisions.)
Mikeís gaze shifted, as if looking for a change of subject. He found it. My sketchbook lay open on the bedside table. He leaned toward it, read the large letters Iíd scrawled across the top.
"Aphroditeís Kitchen? Whatís this?"
"Nothing."
Iíd been doodling elaborately around the margins: a big, voluptuous Venus emerging from the sea, a spatula in one hand, an oven mitt on the other. He picked up the book, clearly intrigued by my comic rendition of the Botticelli masterpiece.
"Hey, give that here."
He teased it out of reach, scanned my list of recipe ideas. "These sound pretty tasty. Any test batches coming my way?"
"As long as you make it to the launch party tonight. Iíll be managing the samples table."
"Samples for?" He tapped his forehead. "Right. That magical mocha coffee."
"Mocha Magic Coffee."
"A rose by any other name."
"When the name is trademarked, there is no other name."
"I remember now. You told me about it a few weeks ago. Some new coffee powder that enhances . . ." He smirked. "What does it enhance exactly?" "Alicia Bower claims itís an herbal aphrodisiac, but I still have no idea whatís in it, other than my coffee beans and Vossís chocolate. Sheís keeping everything else to herself."
"Didnít you mention she discovered the active ingredi- ents in India?"
"Yes, but I have yet to try it, and frankly, Iím skeptical about its potency."
"Well," Mike said, arching an eyebrow, "Iím happy to be your lab rat. Got any around?"
"I hate to disappoint you, but although Alicia has been hyping this thing online for weeks, the launch party is the first place anyoneís going to try the stuff. She has me serving it up as a beverage, and to showcase its versatility as a flavoring agent, weíll have samples of mocha candies and bite-size pastries."
"Now youíre turning cookies and cakes into aphrodisi- acs?"
"Not me. All I did was share my chocolate and mocha recipes from the Blend. Alicia gave them to her chocolatier to make—Voss, the same Brooklyn boutique weíve started buying from."
"I donít know, Cosi . . . sounds like those infamous Alice B. Toklas brownies."
"Donít you go looking for collars on my turf, Detective. Nobodyís lacing anything with cannabis around here."
"Is that so?"
"Yes. In fact, Alicia claimed she was so happy with the results of my recipes combined with her product that she treated Madame and me to dinner last night so we could brainstorm more—which is why my sketchbook is full of them."
"Cannabis-free?"
"So far. And by the way, the original Alice B. Toklas recipe was for fudge, not brownies.
"I hate fudge," he said.
"You do not. Your mother told me she made cherry cor- dial fudge for you every Christmas."
"Oh, chocolate fudge Iíll eat. What I canít swallow is fudging—as in fudging statistics, fudging results, fudging the truth. Mathematicians call it a fudge factor—putting an extra calculation into an equation just so it will work out as expected."
"Fudge factor?"
"Yeah. Itís what we law enforcement types call a scam."
"Oh God . . ." The single word deflated me. "I just hope this aphrodisiac claim of Aliciaís doesnít turn out to be one."
Mike paused, studied me. "Youíre not kidding?"
"What I am is worried."
"Why?"
"Alicia has been using my Village Blend beans, thatís why. As soon as her product launches, everyoneís going to know it. So if this Mocha Magic stuff tastes like merde or doesnít live up to its claims, then itís my rep on the line."
"Oh, sweetheart, no itís not. Your customers know how high your standards. That wonít change."
"Bad reviews can do a lot of damage, Mike, especially if her Magic powder lays a big, fat chocolate egg."
"Youíre not the owner of this place; your former mother- in-law is."
"Madame may own this business, but sheís leaving it to me and her son to run—and one day weíll leave it to our daughter. Iím also the master roaster here, not just the manager." I paused, took a breath. "Sorry. I just loathe not being in control."
"I know you do. Itís how youíre built—itís also why your coffeehouse runs smoother than the purr of a pampered kitten."
"Thatís nice of you to say, but—"
"But worrying isnít going to change anything, Cosi. Youíre fully on board with this thing. If it goes bad, youíll figure out the next step. You always do. In the meantime, try to trust the process."
"What Iím trusting here is my employer. I have no choice. Madame is the one who signed the contract with Alicia—months ago, as it turns out, without consulting me or her son. She just roped us into this thing . . ."
Despite my continual, borderline belligerent questioning, Madame had provided very few answers, beyond the vague explanation that Alicia was a dear old friend to whom she owed a great deal. (An NYPD detective I could handle. My former mother-in-law was another matter—the octogenarian took stonewalling to a whole new level.)
"Well, Cosi, like I told you," Mike said, reaching out and curling a lock of hair around my ear, "Iím ready to test the stuff when you are."
I smiled. "Youíll get your chance. Tonight."
"Why wait?"
I laughed, but Mike wasnít kidding, and the veteran street cop had some tricky moves. In one fluid motion, he caught my wrist, pulled me flat, and rolled. Now I was pinned on the mattress, at his mercy for a long, slow, deli- cious kiss.
"Seems to me," I murmured, "you donít need an herbal stimulant."
"Do you?" he whispered, slipping his fingers beneath my henley.
Before I could answer, his mouth was covering mine again, kissing me so deeply that when he undid the button on my jeans, I had all the resistance of self-saucing pudding cake.
About then is when my cell phone went off, abruptly ending our tucking-in time. I might have ignored the darn thing, but the La bohŤme ringtone was adamant. My em-ployer was calling.
"Madame?" I answered.
"Clare, thank goodness you picked up. You must come at once."
I glanced at Mike. "Come where? Your penthouse?"
"No, dear, you forget. After you left the restaurant last evening, I took a room here at Aliciaís hotel so I could enjoy breakfast with her this morning."
"Whatís wrong?"
"Just come to the Topaz, room 1015. Iíll explain when you get here. And tell no one where youíre going, especially that nice police officer boyfriend of yours."
Oh, for heavenís sake. "Why not?"
"Honestly?" She lowered her voice. "Itís a matter of life and death."
"If thatís the case, call 911!"
"Thereís an issue."
"An issue?"
"Yes, you see . . . the situation is extremely delicate."
"But—"
"No buts. And no more arguing. Keep the Closed sign on our door and hail a cab tout de suite!"
Videos
---
What do you think about this review?
Comments
No comments posted.

Registered users may leave comments.
Log in or register now!