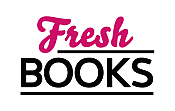 Finish off the year with great December reads
"Gwen survived one reaper attack with some help. Can she be lucky again a second time around?"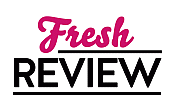 Reviewed by Rosie Bindra
Posted December 17, 2011

Gwen Frost, a gypsy with the power of psychometric, is finally starting to settle into her new school, Mythos Academy. Training each morning with Logan Quinn and two of his Spartan friends is a boon and a bane. Sure she gets to see the guy she has the hots for everyday but she also gets to watch said guy make out with his girlfriend, who is not Gwen. Then there's the pesky matter of someone trying to kill her again. First she almost gets run over by a black SUV and then someone shoots an arrow at her in the library. With all that going on, it's pretty easy for Gwen's Valkyrie best friend, Daphne Cruz, to convince her to go the Winter Carnival.
Once at the Winter Carnival, things start looking up for Gwen. She meets Preston, a really cute guy from the New York academy who seems to like her. Things are going great but Gwen hasn't escaped the danger that was chasing her at Mythos, just the location. Convinced it's the reapers who are out to get revenge on her, Gwen encounters a Fenrir wolf but manages to escape. Determined to solve her own problems, Gwen may have taken on more than she can handle, because if she doesn't get some help soon, she won't be around long enough to find out who's after her.
I've been looking forward to KISS OF FROST since I read the first book in Jennifer Estep's Mythos Academy series, Touch of Frost. The story picks up a few weeks after the events of the first book and you find yourself getting sucked back into the Mythos world all over again. The second time around, we get to delve deeper into the lives of the characters and learn things about their pasts, pulling you deeper into the story. The villain was pretty predictable but there are other twists that will surprise you and keep you on your toes. The teasing in regards to Gwen and Logan's will it be or won't it be relationship is one aspect of the series I can't get enough of and can't wait to read Dark Frost, the next book in the series which releases in June, to see how things progress. The teaser at the end of KISS OF FROST was no where near enough to tide me over and just left me desperate for more. KISS OF FROST is an engrossing and intriguing addition to this wonderful series and I would recommend it to anyone looking for a great read.
SUMMARY
At Mythos Academy, teen warriors in the making train to take up their roles protecting humankind. With her snarky, self-deprecating voice and strange gift of psychometry - the ability to know an object's history just by touching it - Gwen Frost is an outsider both to the students of the Academy and the rest of the world. But now that she's taking private tutoring with the Academy's most notorious young Spartan, and has Nike's own sword to protect her, she's ready to make mark...
---
What do you think about this review?
Comments
No comments posted.

Registered users may leave comments.
Log in or register now!